Advertisement - Please Continue to Read Below
Jeff Cobb, NJPW Strong star, recently appeared on The Wrestling Inc. Daily. He spoke about how the wrestling promotions, including NJPW are coping with the Covid-19 pandemic.
Jeff Cobb: I'm super excited at what New Japan's doing
AEW, was first among all the wrestling promotions to initiate the Covid-19 protocols. All the talents had to undergo Covid-19 test prior to the shows. Gradually, other promotions such as WWE, Impact started to implement this. Rules of social distancing are maintained and temperature checks are done.
Jeff Cobb told Wrestling Inc. Daily, that the wrestlers undergo Covid-19 tests in the week of NJWP Strong tapings and these protocols are also implemented in the company.
Jeff Cobb said, "It was definitely safe. They had protocols, which they followed, and every took temperatures. Everybody got their COVID test the week of, and we social distanced from each other. Everybody pretty much wore masks if they weren't wrestling. Everybody just followed the rules that they placed out so we can have these shows. I was very impressed with what they had to do to put this show on."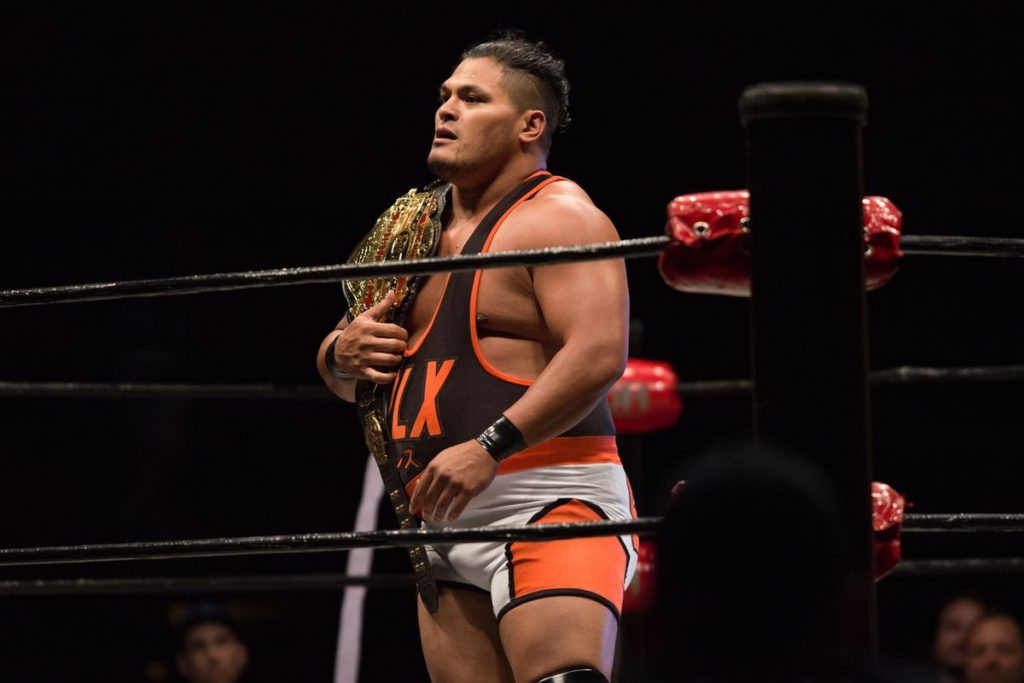 Recently, Warrior Wrestling promotion held a wrestling event that allowed fans for the event, but with certain guidelines. Jeff Cobb has been disappointed about the fact that the fans are not allowed in the NJPW Strong due to the Covid crisis. He explained how the cheering of the crowd motivates him during the matches and put on a fight.
He said, "It's kind of tough sometimes, but you kind of just gotta roll with it, and it's definitely a little rough at times. And it hurts a little bit more because you can't have the fans cheering you and booing telling you what they like and what they don't like, but I mean that's the cards we're dealt with. And we're making the best of that situation."
NJPW are the only promotion to have allowed the fans during pandemic, but with restricted number fans. Jeff Cobb praised the fans of Japan the way they had become familiarise with wearing of the masks. This is one of the main reasons the allowance has been possible. Jeff Cobb hopes that fans in United States will follow the footsteps and can welcome the fans back.
He explained, "I'm happy for the fact that I believe it's a third of whatever building they're running's capacity, and I definitely attribute it to just the Japanese culture. They've been wearing masks even before this thing broke out. So I think that's pretty cool, and I kind of wish everybody would kind of just follow that suit so we can kind of go back to a little normalcy, but yeah, it'll eventually go away. And we'll go back to normal, but I'm super excited at what New Japan's doing. And I'm happy for them."
Jeff Cobb last appeared for NJPW in Lion's Break Collision in June.
If you like reading about MMA, make sure you check out MMAIndia.com
Also, follow India's biggest arm wrestling tournament at ProPanja.com
Marker-Gate: Story about a permanent marker and Joseph Parks's apology to AJ Styles
https://www.thesportsroom.org/jericho-on-feud-of-the-rock-and-michaels/