Advertisement - Please Continue to Read Below
Chris Jericho, the AEW star revealed the reason why we never witnessed the dream match of The Rock vs "The Heartbreak Kid", Shawn Michaels. He addressed the fans on the latest episode of Saturday Night special.
The Rock is one of the most toughest wrestlers to be in the ring. Making his debut at Survivor Series in 1996, The Rock rose to prominence in no time. Though the babyface persona didn't work out for him, he went on to become the top heel in the company. The big mouthed, boastful persona, catchy catchphrases had helped him gain popularity among the fans. One of the front runners of the Attitude Era went on to win his first WWF(WWE) Championship in 1998.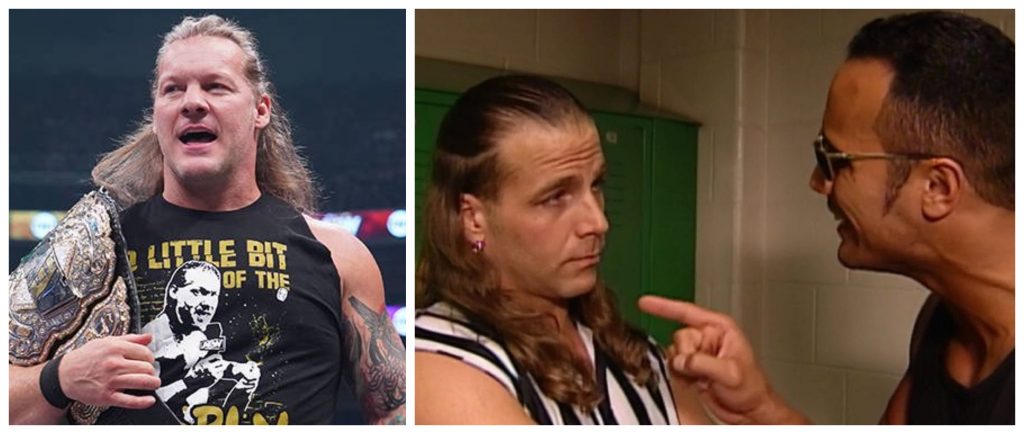 The Rock and Stone Cold were the two stars of Vince McMahon and they played a significant role in bringing down WCW. He is had headlined WrestleMania multiple times. He has won the World Championship 10 times during his time in WWE and is the sixth triple crown Champion.
Off the ring dispute between The Rock and Shawn Michaels
Former WWE wrestler, Bret Hart had recently revealed some stories about the early days of The Rock in WWE. He spoke about how he used to get bullied backstage by Triple H and Shawn Michaels.
Chris Jericho added on this claimed that the statements of the legend, Bret Hart are true. Chris Jericho said, "As far as I know, that's true, from what The Rock told me. That's the reason why The Rock and Shawn Michaels never worked a match. I think Shawn might have insulted The Rock when he was a kid, in Hawaii."
Following 2004, he went to try his luck in acting. Starred in movies like Fast and Furious and Jumanji. He was recently revealed to be the highest-paid actor in the world. He currently is one of the top stars in Hollywood. He now makes sporadic appearances in WWE.
Shawn Michaels and Triple H are currently training and developing the fresh talents and upcoming stars in WWE.
Many wrestling personalities have confirmed this story of The Rock and Shawn Michaels and it is unfortunate for the wrestling fans, that the match is unlikely to happen. This will remain as a dream match.
If you like reading about MMA, make sure you check out MMAIndia.com
Also, follow India's biggest arm wrestling tournament at ProPanja.com
The Rock swoops in to buy defunct XFL league for $15 million