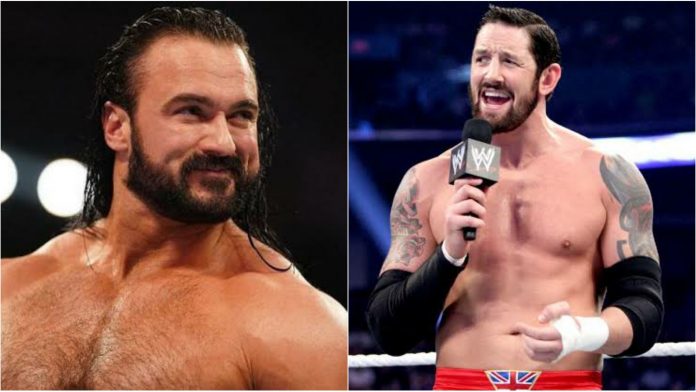 Advertisement - Please Continue to Read Below
Drew McIntyre, the current WWE Champion has responded recently on social media to a comment made by the NXT commentator and former WWE star, Wade Barrett. He said that he could dominate the WWE Champion whenever they step foot inside the ring.
Drew McIntyre hurls back at Wade Barrett
Wade Barrett has been out of in-ring action for quite some time now and recently made his return to NXT as a commentator. While speaking with BT Sport, he recalled that he used to bully Drew McIntyre in their early days.
Drew McIntyre took to Twitter and answered back Wade Barrett. He Tweeted the video of Barrett's interview and captioned, "Stay behind your desk grandpa, your stand-in has a better chance than you do."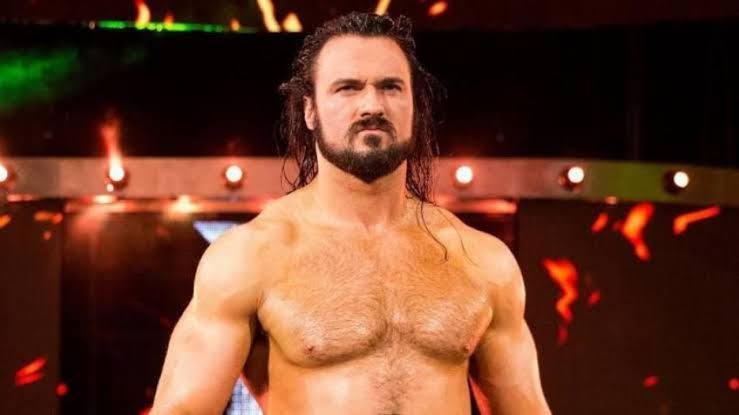 The WWE Champion referred to the indie wrestlers who were used as stand-ins for Wade Barrett and WWE Hall of Famer, Beth Phoenix at the announce table for NXT Takeover: 31
It was reported that Vic Joseph was present live at the event. However, due to the COVID-19 pandemic, Barrett and Beth Phoenix called the show remotely. An indie wrestler, Kai Douglas filled in for Barrett.
Check out the Tweet below:
Stay behind your desk grandpa, your stand-in has a better chance than you do https://t.co/lt6JSscFK0

— Drew McIntyre (@DMcIntyreWWE) October 12, 2020
'The Scottish Psychopath' responded to the remarks made by Wade Barrett during the interview.
He said that he used to bully McIntyre not only inside the squared circle but outside of that too when they lived together. Barrett spoke about the history they share and says its an "easy story to tell."
Wade Barrett said, "I've probably beaten him up away from the wrestling scene, or away from the cameras, when we used to live together. I basically used to bully him every night. I used to kick the hell out of him, pour cans of beans over his head, stuff like that. He'd be in the corner crying, sobbing away, begging for mercy. So he knows that as a man, I can destroy him at any time that I wanted."
He said that Drew McIntyre might be scary to the other wrestlers in the business due to his strong physique but Wade Barrett is not afraid of him and can dominate him in the ring.
He said, "The truth is, he knows I can batter him, and humiliate him."
"Whenever I'm ready I can just step in the ring and take whatever I want from him. He knows that, he's aware of it, but one day perhaps the world might see it", added Barrett.
We might see them both share the ring when Barrett returns for his in-ring action in the future.
If you like reading about MMA, make sure you check out MMAIndia.com
Also follow India's biggest arm wrestling tournament at ProPanja.com
The List Of Jericho: Chris Jericho reveals listing down all matches of his career!
Finn Balor undergoes successful surgery to repair broken jaw