If you're considering getting started with esports betting, you're not alone. In recent years, this new type of sports betting has grown increasingly popular. Here, you can check out a few beginner tips, so you're ready to start.
As esports is getting super popular, so is betting on esports. For many gamers, betting adds another level of entertainment to the games. Today esports betting has gotten so popular that you can easily bet on all the biggest tournaments around the world. If you're thinking about getting started betting on esports, you should start by reading these 3 essential tips.
1. Make it a habit to compare odds
A thing that most new bettors forget to do is comparing bookmakers. This causes them to miss out on the best odds. So, this is the first piece of advice for every new bettor. Start by finding two or three of the best sites on the market. Sign up at all of them, so you have several accounts. Then, when you want to place a wager on a specific game, you can compare the odds at the sites and choose the best ones. This will ensure that you always make the most of your money. When choosing betting sites, make sure that you find sites that have a wide selection of esports games. You can find a guide to the best bookmakers at https://www.betphilly.com/.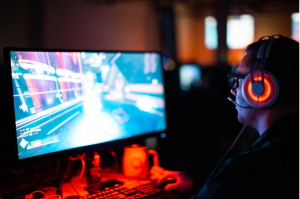 2. Dive into statistics
It's no surprise that the more you know about esports, the better your chances of being a successful bettor will be. But many bettors underestimate the knowledge that is available to them and which can be of great help in predicting the events of a game. One of these resources is statistics. Statistics will give you great insight into the games that you follow, no matter if it is FIFA, League of Legends, or Counterstrike. All of this is vital information that'll help you become a much more secure bettor. It will not only give you specific information but also teach you a lot about how different factors affect each other and determine the course of a game. With the League of Legends Worlds taking place at the moment, it can be a good idea to get expert advice and have a look at the current power rankings.
3. Build your own betting strategy
The last essential piece of advice is to start working on your betting strategy early on. Obviously, you're still just learning the ropes, but it will teach you how to operate with a betting strategy. You will be able to adjust and perfect your strategy as you go. But having a strategy forces you to consider your strengths and weaknesses. It helps you to be aware of which types of bets you have the most success with. And also, it helps you to work with a budget. A budget is essential for any bettor. It will not only help you to bet safely but also to always make the most of your money. Betting safely should always be a priority, so you're ensured that betting stays fun and entertaining leisure activity.