Jake Ehlinger, the Texas Longhorns linebacker and younger brother of Indianapolis Colts quarterback Sam Ehlinger, was discovered lifeless on Thursday near the university campus.
Jake, who was only 20 years of age, was a sophomore at the University of Texas at Austin and his body was discovered by The Austin Police Department in a residential area just west of the university campus.
After responding to a call at 12:18 pm local time, the police had reached the 1200 block of West 22nd Street where the lifeless body of the individual was discovered as identified as Jake Ehlinger. The police report did not mention the cause of death but did not consider it suspicious.
Jake was the brother of 2021 Colts draft Sam Ehlinger
"Our hearts are truly broken and we are just devastated today to learn of the passing of our Longhorn family member Jake Ehlinger," Texas athletic director Chris Del Conte lamented.
"Jake was an amazing young man from an extraordinary family with such a bright future ahead of him. It's just such a tragedy that we are really struggling with," Conte added.
The death of Jake is the second tragedy in the Ehlinger family in the last decade as back in 2013, Sam and Jake's father Ross lost his life due to a heart attack during a triathlon in San Francisco.
Sam, who is 22 years old, was recently drafted to the Colts in the sixth round and only five days ago, Jake celebrated his older sibling's feat along with their mother Jena and sister Morgan.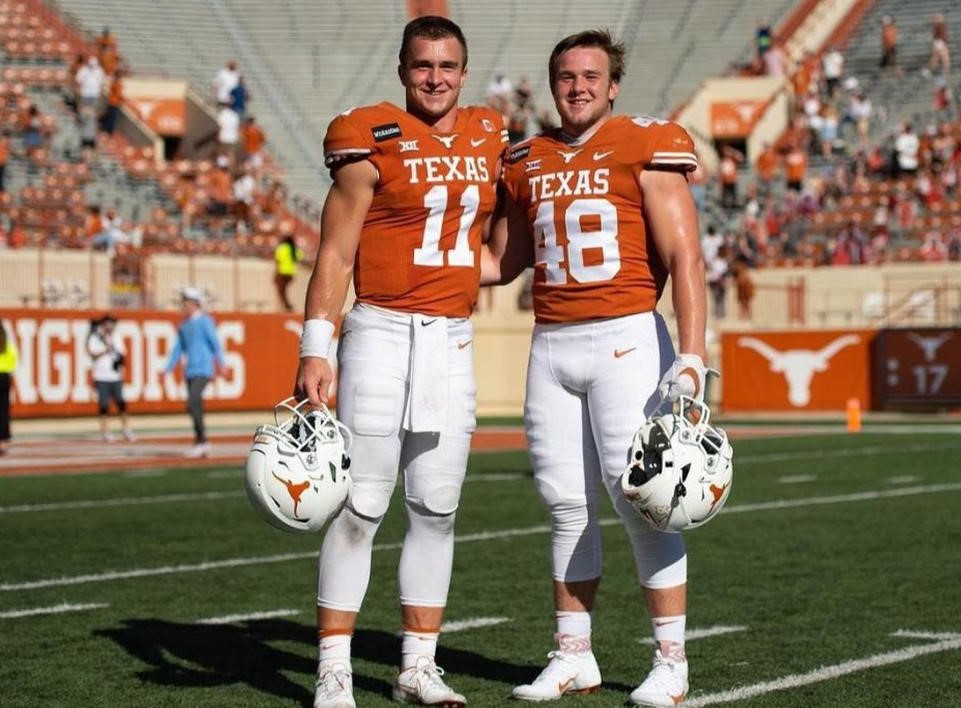 "Words cannot express the depth of our sadness and the huge void we are feeling, but above all else, our hearts pour out to Sam, Jena, Morgen and the entire Ehlinger family," mourned Texas coach Steve Sarkisian.
"Jake was a tremendous person and was everything you could ask for in a student-athlete. Being a Longhorn meant everything to him, and he truly embodied all that it means to be one," the Longhorns coach added.
A former Westlake High School player, Jake played as linebacker at Texas for two seasons but did not play in the last two seasons. Back in 2019, he played alongside Sam for the first time against Louisiana Tech.