Advertisement - Please Continue to Read Below
Roman Reigns is the current WWE Universal Champion and has played a major role during the whole pandemic era. He is one of the top stars in the company and a globally recognized athlete in sports entertainment.
However, it turns out the former Interim UFC Lightweight Champion, Dustin Poirer is not aware of 'The Tribal Chief' but quite interestingly has 'heard' about the 16-time World Champion John Cena.
Dustin Poirier admits not knowing Roman Reigns but knows John Cena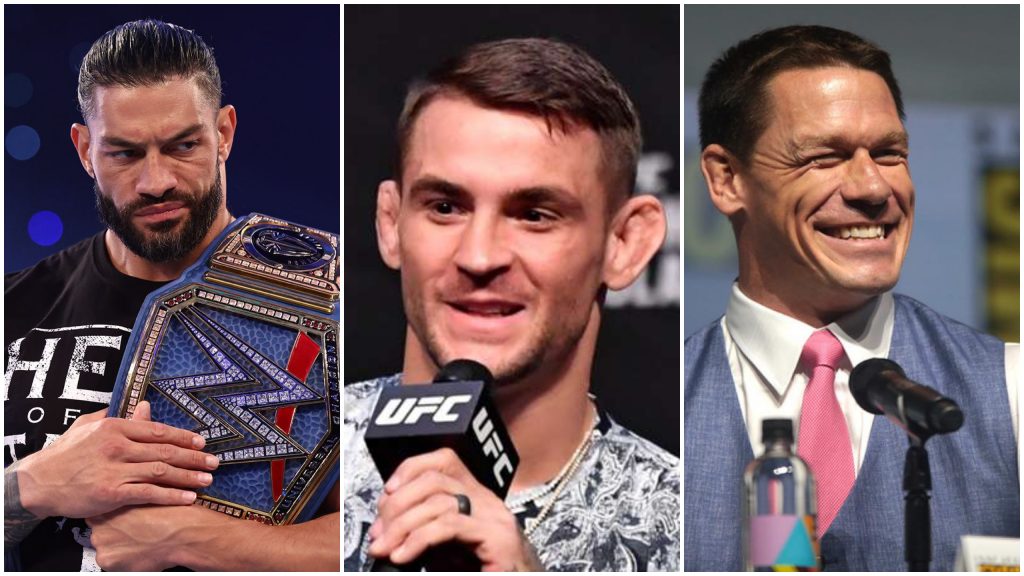 The UFC star Dustin Poirier recently revealed that he does not know the headliners of the upcoming SummerSlam pay-per-view, Roman Reigns and John Cena. While speaking with Ariel Helwani on The MMA Hour, he was asked if he watches WWE and to that question, he said that he is guilty of not following WWE.
Poirier said: "No I do not. I don't, man, I don't. Guilty."
'The Diamond' was informed more about the 'The Biggest Party of The Summer'. Helwani continued by mentioning that Reigns will be going up against Cena at this year's SummerSlam pay-per-view. To this, Poirier admitted that he had heard Cena's name.
Dustin Poirier said: "I know that name, I know that name."
While, SummerSlam will see one of the biggest showdowns with Reigns and Cena, the UFC star himself was part of 'The Biggest Pay-per-view' of UFC as he had collided with arch-rival Conor McGregor in a trilogy at UFC 264.
ALSO READ: Roman Reigns breaks his silence on Jimmy Uso's shocking DUI Arrest, calls it a mistake
But, that ended in a huge disaster and did not live up to the expectations of the fans as 'The Notorious One' had suffered a broken leg. This caused the referee to stop the match and Poirier was awarded the win via TKO.
Roman Reigns could cement his legacy at SummerSlam
'The Head of The Table' will defend the WWE Universal Championship against Cena in Las Vegas this weekend. The pair will collide in a huge singles match at SummerSlam on August 21.
It was at last year's SummerSlam when Reigns made his return to the company and since then, he has been a dominant force in the company after winning the WWE Universal Championship at Payback last year. He has successfully defended his title against some huge stars of the company already and his next test lies against John Cena.