Triple H, the founder of NXT opened up on Vince McMahon's diet and physical health, during a recent interview on The Bill Simmons Podcast.
Triple H calls Vince McMahon a 'machine'
Triple H, former fourteen time WWE Champion currently looks after training and development of fresh wrestling talents.In the interview, he talked about Vince McMahon, CEO of WWE. He discussed about how dedicated Mr. McMahon is to his work still at this age, working hard each and every day.
The owner of WWE, Vince McMahon who turned 75, still trains in the gym regularly, follows an incredible strict routine and he is a very disciplined person. Triple H admires him because he is so passionate about his work.
'The King of Kings' Triple H said, "He's a machine. It's hard sometimes when you talk about it. People go 'That can't be good for him, he's getting older.' Yeah, but it doesn't bother him. He probably, given the circumstances, is sleeping more than he ever has just because of the circumstances with the way things are with travel. I don't know that he's missed a day at the office. It's just who he is.
'The Game', continued, "He's at the office every single day even when nobody was there. He still trains every day. If you go to the office and go downstairs at 1 or 2 in the morning, he's probably in there training. That's what's keeps him going. He eats incredibly well, and he's a very routine and disciplined person. His diet is on….all those things are there. It's hard for people to understand. When people are driven to do something, this is his passion still to this day.
Triple H added, "He's the most passionate person about this that I know. He doesn't get up thinking 'I gotta go to work today and I gotta make all these calls and do all this stuff.' He gets up looking forward to doing it."
Triple H was involved in the on-screen marriage storyline with Stephanie McMahon, the daughter of Vince McMahon. But eventually their on screen romance turned into reality and they got married in 2003.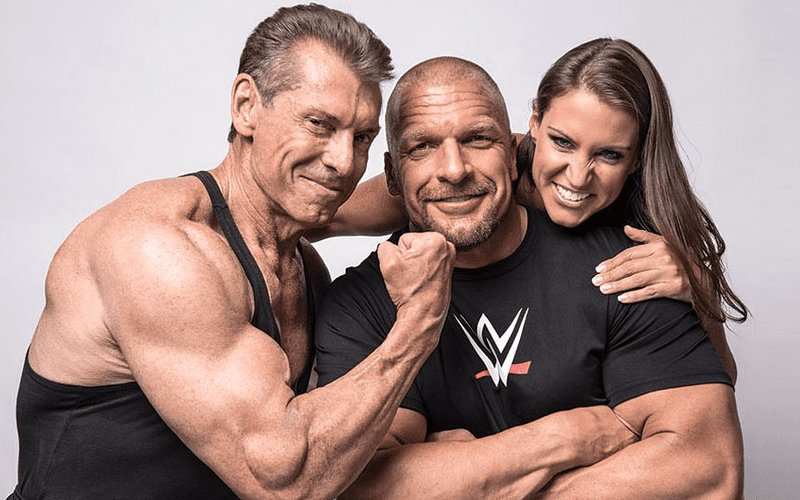 Triple H was always close to Mr. Mcmahon but since 2003 they became a family.
Triple H shares an unique relationship with father in law, Vince McMahon. Together they are taking WWE to great heights.
If you like reading about MMA, make sure you check out MMAIndia.com
Also, follow India's biggest arm wrestling tournament at ProPanja.com
'Wreck Everyone And Leave' : Roman Reigns returns and attacks 'The Fiend' at WWE Summerslam 2020
A return, a debut and title changes mark WWE Summerslam 2020