Ole Gunnar Solskjaer will reportedly continue as the manager of Manchester United despite a humiliating 5-0 loss against arch-rivals Liverpool at Old Trafford. Reports earlier indicated that the Mancunian club are reportedly looking at options like Antonio Conte and Zinedine Zidane to take over.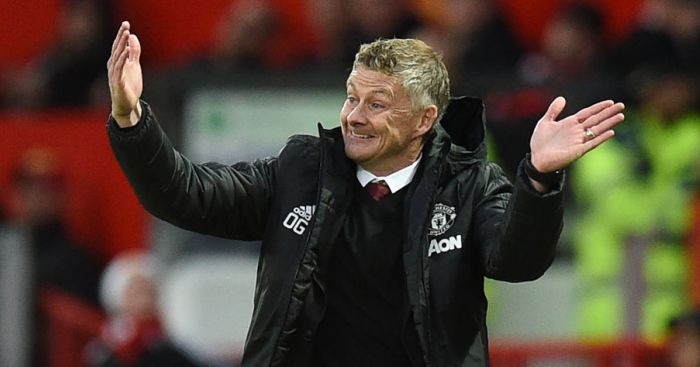 The Red Devils have slid down among their rivals which has led to the Premier League race being led by three clubs in the form of Liverpool, Chelsea and Manchester City. Despite an eventful transfer window, the club are staggering already and are 7 points off the top of the table only 9 games into the season.
Even in Europe, the side have been far from their best halfway through the group stage. Their six points have come in the form of last gasp wins.
Solskjaer believes he can turn things around 
The recent defeat to Liverpool has brought upon a rallying cry to shake things up at the club. Despite a squad boasting prowess on paper, the players were outplayed by Liverpool led by Mohamed Salah, who walked away with the match ball.
"We've come too far as a group and we're too close to give up now," he said on Sunday. "I've heard nothing else [about a potential departure]. This is the lowest I've been, but as I've said, I accept the responsibility.
"I do believe in myself, I do believe that I am getting close to what I want with the club, I think what we've done, what I've seen, the development, of course, the results lately haven't been good enough. But I've got to keep strong and I do believe in what we've been doing, the coaching staff and the players." Solskjaer had said following the heavy defeat against their rivals.
The nature of the defeat was left the board shocked and disappointed reportedly and despite rumours flying around suggesting a change in manager and a coaching staff overhaul, it seems like Solskjaer will continue at the helm.
The Norwegian is expected to continue with the training and planning ahead of the crunch fixture against Tottenham Hostpur.
While rumours suggested that the club have chosen former Chelsea and Inter Milan manager Antonio Conte and even contacted him, there is no such confirmation and that leads to believe that Solskjaer continues to survive and has another chance to redeem himself.
Also Read:
Premier League 2021-22: Manchester United vs Liverpool Odds, Predictions and Analysis