Advertisement - Please Continue to Read Below
WWE star Natalya recently joined with Riju Dasgupta of Sportskeeda for an interview. She went on to drop some major hints on the return of a top WWE star.
Natalya talks about the potential return of Ronda Rousey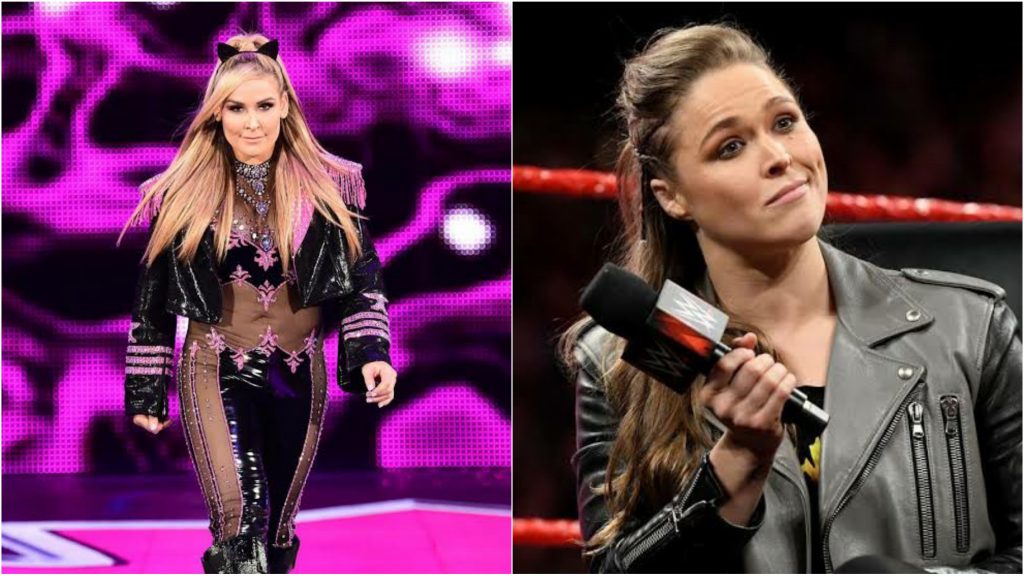 The former WWE Raw Women's Champion, Ronda Rousey has been away from WWE since WrestleMania 35. Speaking about Rousey's WWE return, Natalya gave her thoughts on if the Rowdy one is likely to make her comeback to the squared circle.
Natalya remembered that Ronda Rousey talked about starting a family with husband Travis Browne and it has been a dream for the Rowdy one.
She said: "You know, it's so tempting to want to come back to WWE because it's so much fun to perform for people around the world, but at the same time, Ronda, she seems very committed to wanting a family. So, we'll see."
The Queen of Harts also reflected on many possiblities that could take place and the unpredictibility of WWE is what she loves. With Royal Rumble coming up, where many superstars make their shocking returns could be the place where the former WWE Raw Women's Champion could make her comeback.
She said: "But, you know, there are a million things that can happen and that, again, is what I love about WWE is that, like, you never know who is going to show up at the Royal Rumble. You never know who is going to be a part of WrestleMania. It's really, you know, you have to expect the unexpected."
ALSO READ: One of the most special matches of my career: Natalya recalls bout with Ronda Rousey
Natalya said it was fun working with her during her stint in the company and she is looking forward to her comeback. However, currently her main focus is starting a new family which she has been dreaming for a long time.
She said: "I think that Ronda will love to come back to WWE, but I also think that her main focus is really on her family. On starting a family. I know that has been like a dream of hers since I first met her. The very first time I met her, she was talking about wanting a family. So, I have to give her credit for really sticking to her guns."
It is to be seen whether Ronda Rousey makes her much-awaited return to WWE at Royal Rumble pay-per-view on Sunday, January 31.
Also Read: