Advertisement - Please Continue to Read Below
CM Punk, the former WWE star had a great run as a wrestler in WWE but it did not go according to his plan in UFC as he had suffered two losses in two fights he took part in. WWE legend The Undertaker during his interview on The Joe Rogan Experience questioned about Punk's transition from having a career in the squared circle to fighting in the octagon.
The Undertaker believes CM Punk started late for a career in UFC
After CM Punk parted ways with WWE following his run with the company for nine long years, he made his UFC debut in 2016 against Mickey Gall in a losing effort and went onto lose against Mike Jackson as well in 2018.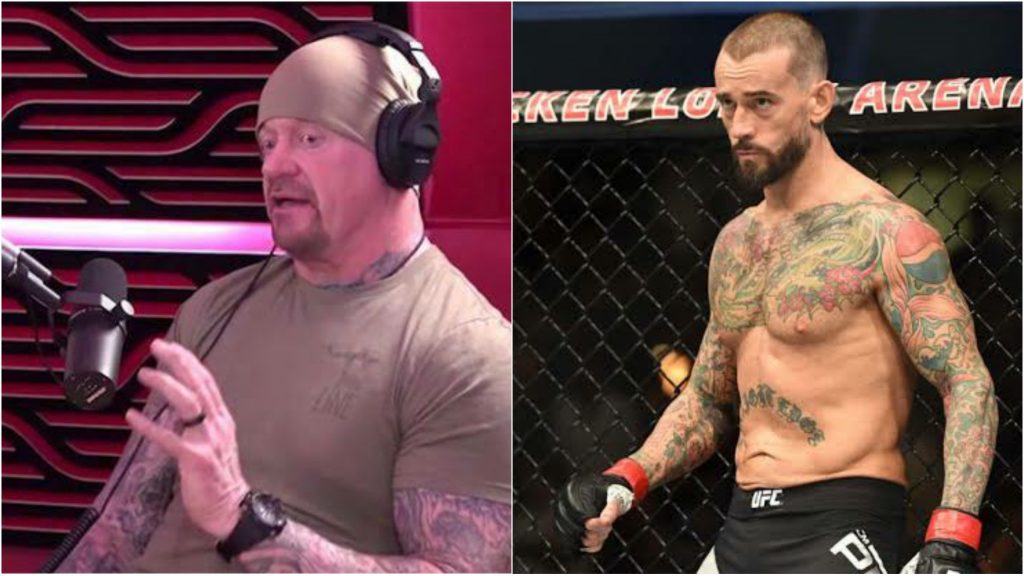 The Phenom now reflected on Punk's UFC stint stating that he lacked the background to have a career in UFC. Moreover, he reckoned that being a top star of WWE, Punk did not have to make the transition. Even if he did, it was late.
The Undertaker said: "I didn't understand it. He had an issue with the company. Sometimes people just wanna… they need a new challenge. But he was the top dude, he was a top guy for the company.
He added: "Sometimes, like I said, I don't know enough because I wasn't around enough at that time, but I don't know that he had enough background [to fight in UFC]. It was kind of late in the game, I think, for him to make that transition."
CM Punk had previously admitted that he went to the UFC in the backwards order.He realized it after he took Dana White's deal. He also used WWE to grow his popularity and make the leap into the world of MMA and thus getting a spot in the UFC.
The Second City Saviour and The Phenom have shared the squared circle multiple times. CM Punk had defeated The Undertaker at the Bragging Rights pay-per-view to retain the WWE World Heavyweight Championship.
The Undertaker had also defeated him in a Hell in a Cell match to claim the title. They've had a great rivalry in the WWE.
In 2013, at WrestleMania 29 The Undertaker picked up the victory against CM Punk to continue his WrestleMania streak, while it was Punk's final WrestleMania match.
With Punk still signed with UFC, it is to be seen when he will register his maiden victory in the octagon.