Milwaukee Bucks face a huge proposition to overturn the scoreline in the ongoing NBA Finals. The Eastern Conference champions lost both games away from home against the Suns and have drawn criticism from fans and pundits alike.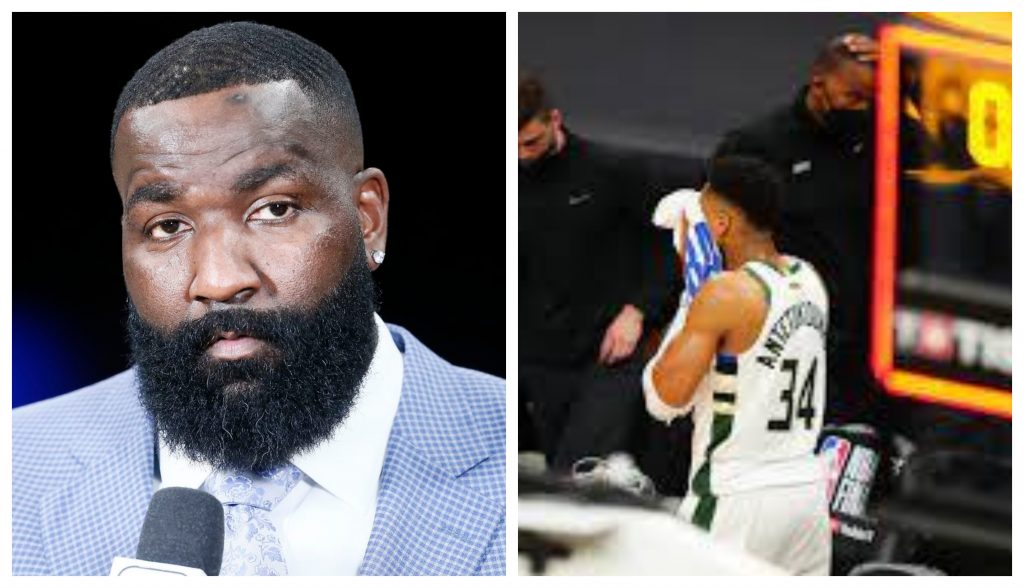 The Bucks have the upcoming set of games in front of their home crowd and will look to capitalize on it. Coming back from a knee injury, Giannis is yearning for support from his teammates.
The lack of adjustments made by the Bucks to counter Suns' offence as well as design an offence other than Giannis have been the few takeaways so far.
ESPN's Kendrick Perkins also reserved a few harsh words for the Bucks and claimed that they are the dumbest team in NBA Finals history.
On the other hand, the former Celtics ace lauded Suns' display so far and branded them as having the best IQ in Finals history, contrary to their opposition.
The Suns have indeed impressed one and all with their all-round display and fluid ball movement. They have rightly earned the 2-0 lead, and are only a couple of wins away from their maiden NBA Championship.
"let's not over-complicate this, and make this simple. The Milwaukee Bucks have the dumbest team in Finals history. And the Phoenix Suns have the youngest team with the highest IQ in NBA history… it starts with the leaders, the head coaches."
Perkins then brought up a couple of videos from the game to compare the coaching styles of Mike Budenholzer and Monty Williams. In the clip, the Bucks coach was seen urging the players to play random and have fun at the occasion.
On the other hand, Monty Williams was seen having a one-to-one talk with center Deandre Ayton. The coach was seen fuelling the player with tactical instructions.
Perkins lambasted the Bucks unit for displaying such mentality at the highest stage.
"This is dumb, 'random, play freely, have fun' basketball. This is the NBA Finals. He said later on, "the Milwaukee Bucks played the most disturbing basketball in Finals history." he added
The number three seed in the East will hope that rest of the entourage steps up to aid Giannis and avoid an embarrassment. As of now, the Suns look a much more polished unit with Chris Paul, Devin Booker and Deandre Ayton putting up consistent performances.
Also Read: