Advertisement - Please Continue to Read Below
Serena Deeb, the AEW star who is currently the NWA Women's World Champion recently spoke with AEW Unrestricted and opened up on his stint in WWE. She also pointed out how it differs to be working as a wrestler and as a coach.
Serena Deeb comments on her coaching career in WWE
Serena Deeb had re-joined WWE as a coach in the Performance Center in 2018 following the first Mae Young Classic tournament, in which she competed.
During the discussion, she spoke about her love for coaching.Deeb said that she wanted to teach the younger talents what she had learned during her early years in the business.
She said: "I absolutely love coaching. I feel like I was really lucky to have some of the best training at OVW and even FCW a little bit later down the road, and so it was really cool to be a coach and kind of teach the same lessons that were taught to me."
She is the current NWA Women's World Championship. She was part of CM Punk-led stable, the Straight Edge Society alongside Luke Gallows(now Doc Gallows in Impact Wrestling).
Serena Deeb explains the difference
She also discussed how being a wrestler differs compared to being a coach. According to Deeb, being a coach means that she has to be responsible for the physical and mental wellbeing of several people.
Deeb said: "There's an interesting dynamic going from being a wrestler — as a wrestler, you could be relatively selfish. You have to think about yourself, your own career, all these things related to you."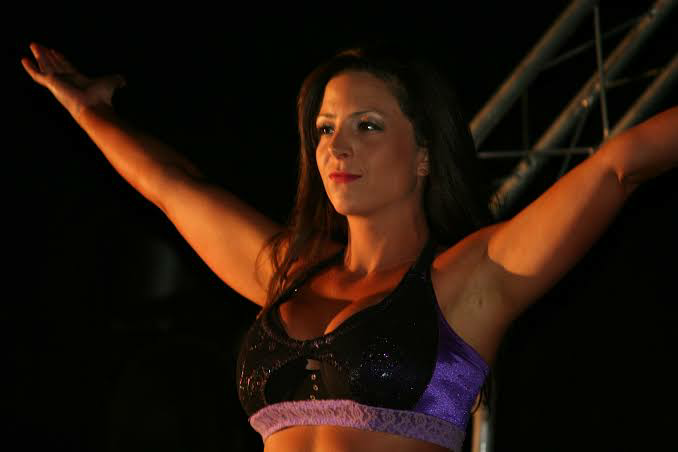 ALSO READ: Batista offers $20K award to anyone with info on "Trump Manatee" attackers
She added: "And then when I was coaching, back there, I was responsible for now all these women, and from a physical standpoint, keeping them safe in the ring, from a mental and emotional standpoint, keeping them sane, keeping them positive, keeping them encouraged in a climate where that is hard to do."
She wants to contribute more in the wrestling business and talked about helping the aspiring stars in her own ways.Serena Deeb was the part of WWE's long list of release of employees due to the budget cuts amid the COVID-19 pandemic.