Advertisement - Please Continue to Read Below
Romain Grosjean, the Haas F1 racer recently talked about the radio messages in Formula 1 being broadcasted on T.V. He is not in the favour of revealing the messages publicly.
Romain Grosjean: I don't like radio messaging being broadcasted
Formula 1 has seen two incidents recently where racers, Max Verstappen and Lando Norris were criticised for their remarks made over the team radio as it is broadcasted.
During an interview, Romain Grosjean said that the cockpit and team radio is individual racer's own environment and it should not be broadcasted widely.
He said, "First things first, why is it broadcasted? The cockpit, and the radio to your team is your own environment, and I don't like radio messaging being broadcasted. Imagine if you were broadcasting what's going on the football pitch? I think it is more fruity and colourful.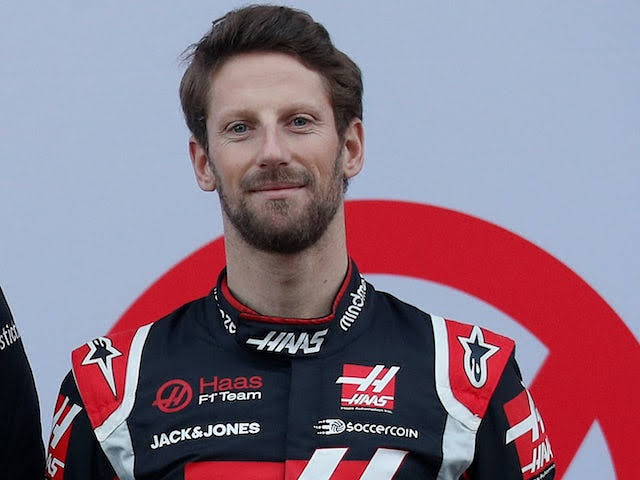 He was asked if open radio broadcasts made the situation more difficult to speak to the team during the races. The former Lotus Renault racer responded that racing at a high speed is not an easy task to do and there is always risk involved.
Romain Grosjean said, "You can't always speak your mind. You need to respect people. We're not perfect at it, and I'm not. I'm far from being perfect at it.But also you have to bear in mind that we drive in car at 330km/h, pushing it to the limits, and knowing that there is a risk involved."
All team radio between the cars and the pit wall is broadcasted via F1's streaming service, F1 TV. Moreover, it is also played on broadcasts and circulated on social media after the race.
It is evident why Romain Grosjean is going against this. Lando Norris had to apologise for his harsh remarks directed to Lance Stroll following the crash in Portuguese Grand Prix.
In another incident, Verstappen asked for forgiveness as he had used offensive language which led to condemnation from the Mongolian government.
Romain Grosjean then said he cannot be frank and open, the way he is in life as the society has changed and people take note of what is being said and in what manner.
He said, "I wish I could be fully transparent and I wish I could be as straightforward as I am in life. But in the world we live in, we always need to be careful in what say or how we say it. I think it's just the society nowadays."
If you like reading about MMA, make sure you check out MMAIndia.com
Also, follow India's biggest arm wrestling tournament at ProPanja.com
Also Read:
https://www.thesportsroom.org/schumacher-vs-hamilton-charles-leclerc/