The sixth matchday of Week 2 of the 2021-22 NBA season has concluded and it's time to take a look back at the scores and highlights of the matches and standings of the teams.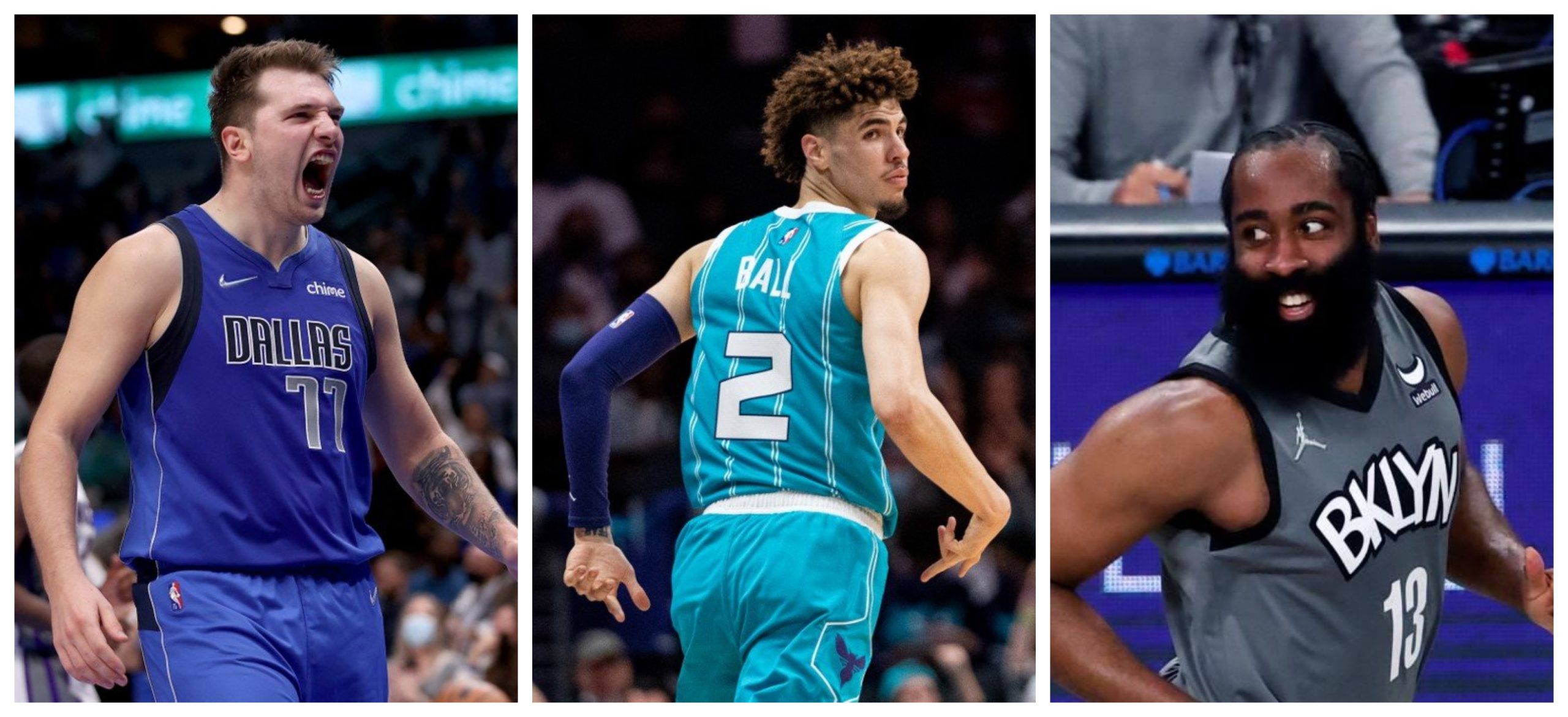 Mavericks 105 – 99 Kings
Dallas Mavericks notched their fourth win of the season on the back of Luka Doncic's 23-point, 10 assists display. He missed out on a triple-double by 2 rebounds.
Richaun Holmes slammed 22 points and 13 rebounds in a losing cause for the visitors who now have a 0.500 record.
Bucks 95 – 107 Jazz
Defending champions Milwaukee Bucks slumped to a defeat against the visiting Utah Jazz. Donovan Mitchell ran the show with 28 points to his name.
Giannis Antetokounmpo recorded 25 points as the Bucks recorded their third straight defeat. Jazz had the momentum from the first quarter itself with a 7-point lead, which stretched to 9 by the half-time break.
Hornets 125 -113 TrailBlazers 
Charlotte Hornets continue to dazzle and move onto a 5-2 record with a home win over Portland Trailblazers. Reigning rookie of the year LaMelo Ball and Kelly Oubre jr. posted 27 and 26 points respectively.
Damian Lillard scored 14 points and 12 assists while CJ McCollum registered 25 points, but they could not hold onto their slender half-time lead.
Nets 117 – 91 Pistons 
Brooklyn Nets made easy work of the bottom-placed Detroit Pistons at home. James Harden recorded a triple-double while Kevin Durant faced trouble and got ejected from the court.
The Nets led across all the four quarters of the game with no one from the Pistons scoring over 13 points.
Lakers 95 – 85 Rockets 
Like the Nets, Los Angeles Lakers also emerged victorious against the struggling Houston Rockets. Carmelo Anthony continued his good form and top-scored with 23 points. The Lakers now have successive wins under their belt for the second time this season. They will be on the lookout to prolong this run.
NBA Standings 2021-22 
Eastern Conference 
New York Knicks
Miami Heat
Washington Wizards
Chicago Bulls
Charlotte Hornets
Philadelphia 76ers
Toronto Raptors
Brooklyn Nets
Atlanta Hawks
Milwaukee Bucks
Cleveland Cavaliers
Boston Celtics
Detroit Pistons
Orlando Magic
Indiana Pacers
Western Conference 
Utah Jazz
Golden State Warriors
Denver Nuggets
Dallas Mavericks
Minnesota Timberwolves
Los Angeles Lakers
Sacramento Kings
Portland Trailblazers
Memphis Grizzlies
Phoenix Suns
San Antonio Spurs
Los Angeles Clippers
Houston Rockets
Oklahoma City Thunder
New Orleans Pelicans
Also Read:
https://www.thesportsroom.org/nba-week-2-oct-27-results-scores-standings/