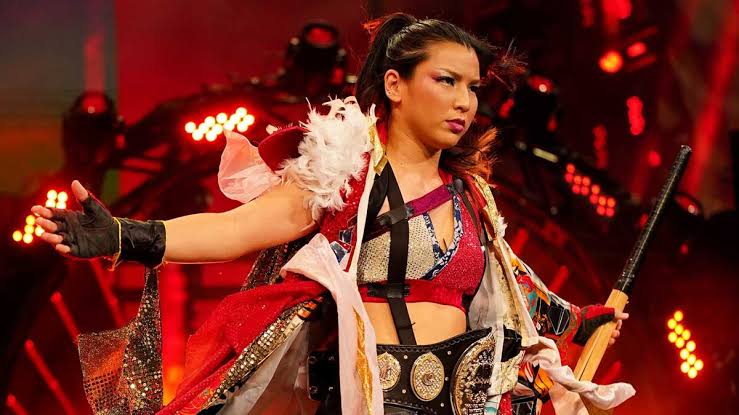 Advertisement - Please Continue to Read Below
The AEW Women's World Champion, Hikaru Shida was reportedly a victim of racial jibe during the latest edition of AEW Dynamite. She has held the title for over a year now and the segment of celebration was announced last week. However, now it seems that it has turned into a controversy.
Hikaru Shida faces racism during celebration
This week's AEW Dynamite was special as it took place on Friday Night. The show was stacked with several matches and the championship celebration for Shida was scheduled as announced previously.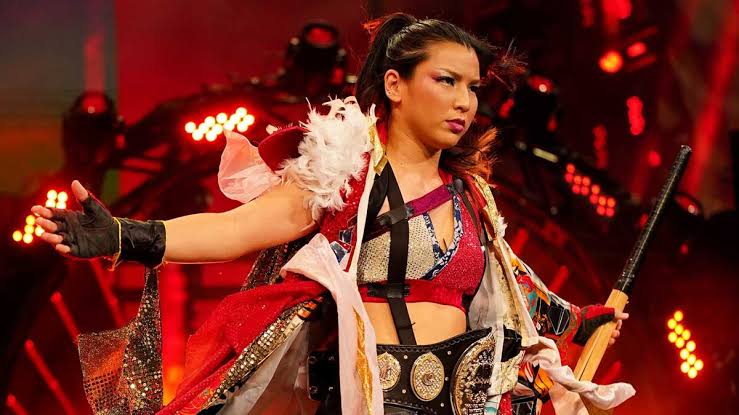 A video clip started circulating on social media which saw that, on the Spanish feed of Friday's AEW Dynamite, announcer Willie Urbina was caught on a hot mic mocking AEW Women's World Champion in a racially insensitive tone.
From the sound clip, it seemed like both Gonzalez and Rosa were uncomfortable with Urbina's attempt at a joke.
Alex Abrahantes had asked Urbina to translate Shida's promo for Spanish viewers on FITE TV. As heard in the clip below, Urbina mocked Hikaru Shida's Japanese accent.
Luis Pulido provided the following translation:
Alex Abrahantes: "Do Shida." (As in translate her promo)
Willie Urbina: Speaks incoherently using a stereotypical accent.
Thunder Rosa: "Shut up, holy crap!" (Laughs)
Willie Urbina: Continues on with accent.
Thunder Rosa: "I will throw the pen at you if you don't stop." (Said in a joking manner)
Dasha Kuret: "Stop it! You are mean." (Seemingly addressing Urbina, sounding crossed about it)
There is no tolerance for racism in wrestling or any sports.It is very shameful that Shida had to experience such an incident.
Hikaru Shida was presented with new AEW World Women's title belt
The segment prior to which the incident took place saw Tony Schiavone in the ring and he invited Hikaru Shida to join him to celebrate her one-year reign as AEW Women's Champion.
Shida was then presented with the new Championship belt. The new design is mostly similar to the original title. However, it is slightly larger in size and features more gold. The new design also saw a couple of side plates on either side.
Shida started to address the fans but Dr. Britt Baker's music hit and she told Shida that she was the champion during one of the most difficult periods in pro wrestling history.
However, Britt Baker then warned her that she was coming for the title on Sunday at Double or Nothing and added that the era of DMD would follow after she won the AEW Women's Championship.
Shida is set to defend her title against Britt Baker this Sunday at AEW's Double or Nothing pay-per-view.