Advertisement - Please Continue to Read Below
Booker T, the WWE Hall of Famer has revealed that he has tested positive for COVID-19. However, he tested back in June but the test results never came back until this month. He spoke about the incident during his Hall of Fame radio show.
Booker T Tested positive for novel Coronavirus in June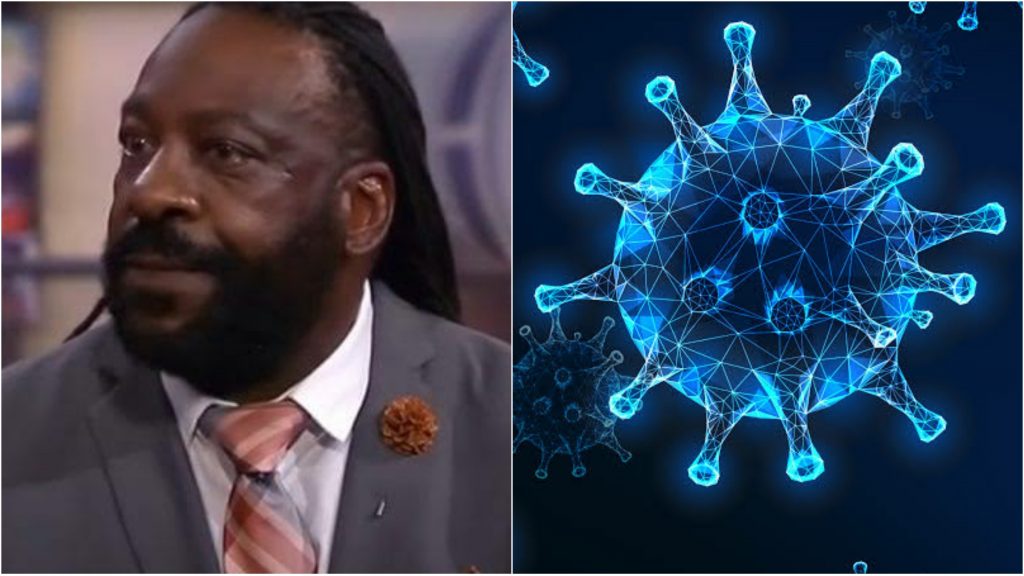 Booker T is the newest member of WWE to have been tested coronavirus positive. During the radio show, he revealed the story of getting tested and how he had tested three times.
He said, "I got a call today from the CDC and they told me I have tested positive for the Coronavirus back at the end of June. I never got my result back. But they called me, rest assured, today, to tell me that back at the end of June when I got tested that I tested positive."
He continued, "I've had three tests since then and they all came back negative. It just goes to show you how bad we really are with this system that we are working with.  People are finding out if they have this or they don't.  I'm living proof, thank God that I'm still here."
Booker T never knew he had tested positive as he was not previously informed. He was actually infected with the virus but he was not aware of that.
Booker T dealt with COVID-19 unknowingly but 'smartly'
During the radio show, Booker T revealed that he was in quarantine during his sickness that he had mistaken for flu. The WWE Hall of Famer was smart enough to deal with the matter and explained the symptoms that he experienced.
The 55-year-old said, " I know what I went through for a couple of weeks. I had headaches. I had night sweats. I lost my taste and smell for 2 weeks."
"Thank God, I was smart enough to quarantine from the family.  I stayed away from everyone.  I put myself off in the west wing. I stayed there for a couple of weeks until I started feeling better until everything started subsiding."
Booker T shared that WWE tests the employees on a regular basis and he is glad about that fact. The test results of June never came back, which is a big concern.
He also recalled the time of doing rehearsal backstage and thought he had a migraine but it was COVID-19. He never took the night off as it is a "rarity". However, the former World Champion urged his fans to take this matter seriously.
If you like reading about MMA, make sure you check out MMAIndia.com
Also, follow India's biggest arm wrestling tournament at ProPanja.com