CS:GO is a highly popular esport with a player base of more than 10 million. Its tournaments are watched around the globe and many enjoy betting on them on esports betting sites such as Rivalry. Ahead of the game's new season, lots of roster moves have occurred. And these moves are likely to drastically change the pecking order of the world's best teams.
Biggest CS:GO Transfers Ahead of the Season Start
2021 was completely dominated by Natus Vincere. s1mple and his teammates had the best season of their careers and won almost everything there was to win. But with so many great CS:GO organizations around, the thought that 2022 would be more of the same probably upset some people. And that's why we've had a lot of important roster moves in recent weeks.
G2 Esports Signed m0NESY
G2 lost 5 times against Natus Vincere in 2021. One of those losses took place in the Grand Final of the PGL Major. As you can imagine, moments like that can really change the mood of a roster and until something changes, a feeling of "we can't overcome this" floats in the air.
To improve its odds of success in 2022, G2 has signed m0NESY, who is a 16-year-old prodigy. Oddly enough, he comes from Na'Vi's academy team. The organization has decided to let the kid go for $200,000 but he might be worth a lot more.
For the time being, m0NESY is G2's 6th player. We'll have to see who he will replace and whether or not the change will be permanent. The team's first 3 tournaments will probably allow G2 to make an assessment. Many believe that the wunderkid is the next s1mple. But others doubt his ability to compete for one of the world's best teams at 16.
FaZe Brings in ropz
ropz is an amazing player and he's still just 22 years old. The only reason why he hasn't had more success so far is that he only played for MOUZ. And as any CS:GO fan knows, MOUZ is not exactly a top 5 team. Several years ago, the organization was one of the world's best teams for a short period of time. But overall, this isn't the org to play for if you're an aspiring prodigy. FaZe Clan, on the other hand, might be. Because this esports club has an incredibly talented lineup and is not far away from the world's greatest teams.
FaZe is currently ranked 11th but has players like karrigan, rain, and Twistzz in its roster. In 2022, thanks to the latest signing, this team might reach the top 3 again. There are very few lineups that can compete in terms of firepower and tactics with this version of FaZe Clan.
Vitality Signed dupreeh, Magisk, and zonic
This is a huge change for the French squad and many are wondering why it happened. After all, Vitality was doing alright and is currently ranked 3rd. Why change a French lineup when the French are famous for their dislike for the English language?
This roster risks getting divided by the language barrier. If the players start using Danish or French during the games, some of their teammates might feel disconnected. And it's hard to imagine ZywOo sacrificing some of his mental bandwidth just to speak English.
The members who left are XTQZZZ, Kyojin, and shox. The last of these 3 has joined Team Liquid and will be the hardest to replace. The coach and Kyojin are probably not better than zonic and Magisk. But we'll need to see how well they can communicate with their French teammates.
Liquid Rebuilt Its Roster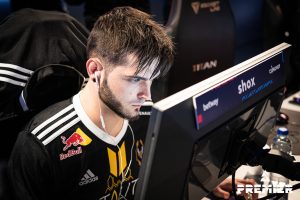 Just a few years ago, Liquid used to be a formidable team. They weren't always winning the trophy, but they were constantly in the top 4. But then things started to go downhill and some of the members either got transferred to other teams or left the game completely. 
In 2021, the team's results were abysmal. Not a single important title was won and not a single Grand Final was played. Apart from a few 3rd – 4th place results, Liquid was non-existent. But now that shox joined the org, we can expect some real changes.