Boston Celtics confirmed their playoff berth with a resounding win over Washington Wizards at the TD Garden. The qualification now pits them up against Brooklyn Nets in the first round of playoffs which starts from May 22.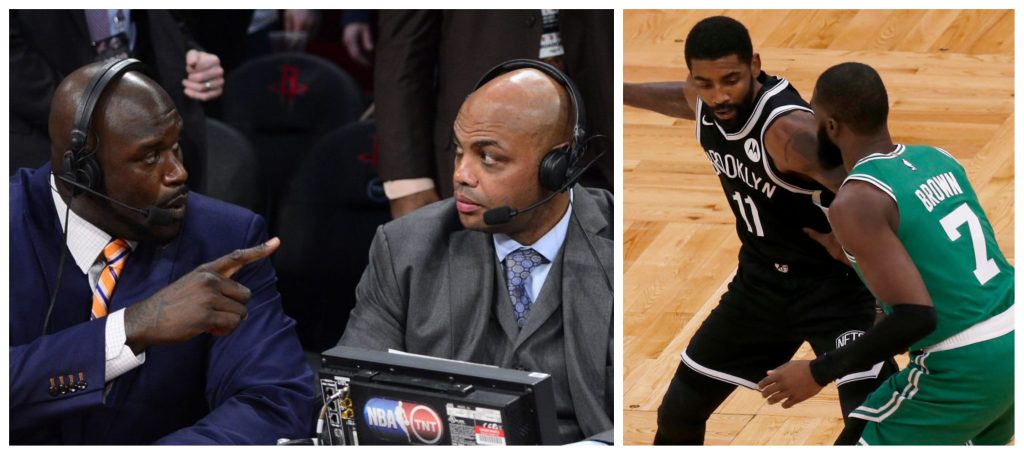 Discussing the matchup between the Celtics and the Nets, both Shaquille O'Neal and Charles Barkley picked the latter to win the series without any fuss and qualify for the semifinals.
Brooklyn Nets are the clear favourites over the Celtics heading into the playoffs with their second seed finish. Moreover, the Nets trounced the Celtics in all three games of the regular season without the presence of any of their 'big three' on the court.
The Nets are certainly looking to field their best players on the court as the crunch fixtures line up in the postseason.
"I'm going to agree with Chuck: cake walk," Shaq said on TNT's postgame show Tuesday.
Boston Celtics warded off the threat posed by the Wizards on the back of a stunning display by Jayson Tatum. The 23-year-old put in 50 points for the third time in a month and a half to seal the deal.
Celtics wary of the threat posed by the Nets
Having made the conference finals in 2017,2018 and even the last season, the Celtics will have to play their post season without Jaylen Brown in their setup, much like today.
We'll get ready for Brooklyn starting Thursday when we get back together. We know that challenge. Those guys are the best of the best, and going into that, if I'm a fan and just a general fan of the NBA, I have a hard time seeing them lose.
So we're going to have to play great, we're going to have to play great together, and we're going to have to be really, really sound on both ends of the floor." Celtics coach commented on the prospect of facing the Nets in a few days.
Brooklyn Nets ended the season on a high despite marginally missing out on the number one seed and are still on a five game unbeaten run.
Also Read: