Advertisement - Please Continue to Read Below
WWE veteran star Jeff Hardy is undoubtedly one of the greatest stars to step foot inside the squared circle. He has entertained the fans for many years and his high-risk spots have always kept them on the edge of their seats. He recently spoke about his dream match and pitched some ideas which could be used in the programming.
Jeff Hardy expresses his desire to have a cinematic match
Cinematic matches gained popularity during the pandemic era. WWE has greatly used the absence of the fans from the arena to their advantage. Be it the cinematic Firefly Funhouse Match between John Cena and Bray Wyatt or be it the Boneyard Match between The Undertaker and AJ Styles, both the matches have been entertaining and the fans have loved them.
Now, Jeff Hardy has been involved in matches with various stipulations. He has recently been a part of a cinematic match with Sheamus in a bar fight.'The Charismatic Enigma' joined on a recent episode of Wrestling Inside the Ropes with James Stewart where he revealed his dream cinematic match. He noted he had a lot of ideas he had written down years ago. Jeff Hardy recalled the bar fight with Sheamus:
"Actually, the bar fight between me and Sheamus, I was super proud of it because all that kind of negative feedback had a very positive outcome with the ending in a bar fight, kind of like me against my enemies."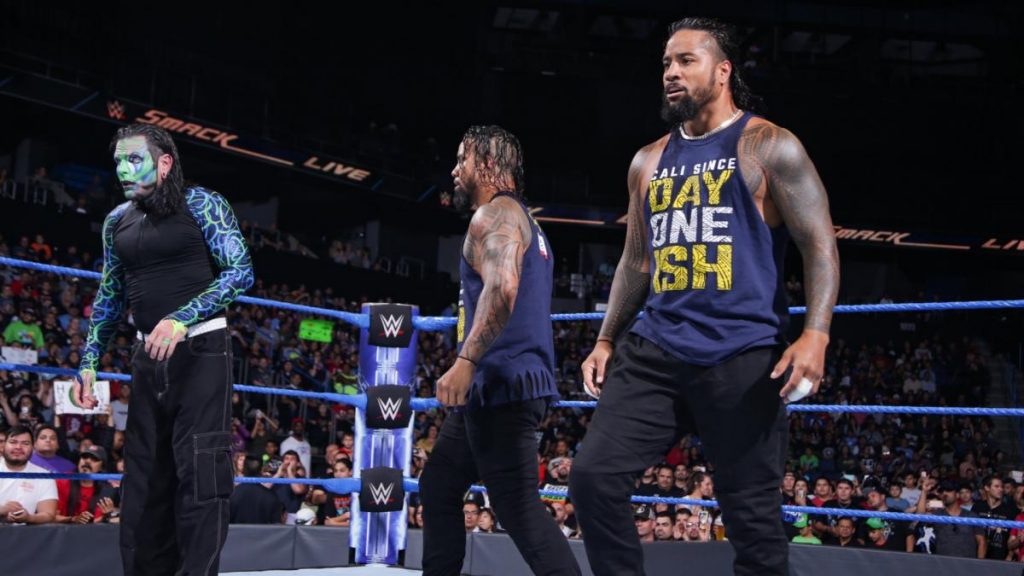 He then wished to have a cinematic match with The Usos, who are currently the SmackDown Tag-Team Champions. Hardy said: "I think, cinematically, one of my biggest dream matches was with The Usos because they got their penitentiary thing. Like, to go to an old, rundown prison that you can go tour for paranormal activity or whatever, but go and have a match with The Usos in a haunted old prison."
He added: "I got that match in my hand, and I think I wrote a bunch of ideas down years ago. That's still one of the things I would really love to do. I think that can be extremely cool."
Hardy was recently involved in a segment that saw him chasing for the WWE 24/7 Championship and the fans had been heavily criticizing the company for involving a legend like Hardy in that segment. But, the former WWE Champion was quite fine about being involved in that.