Advertisement - Please Continue to Read Below
WWE Hall of Famer JBL(a.k.a John Bradshaw Layfield,) had been a top heel during his stint in WWE. The former WWE Champion recently had a Q&A on his YouTube channel. He went on to speak about various out of which he gave his thoughts on Youtuber Jake Paul.
JBL calls Jake Paul the best heel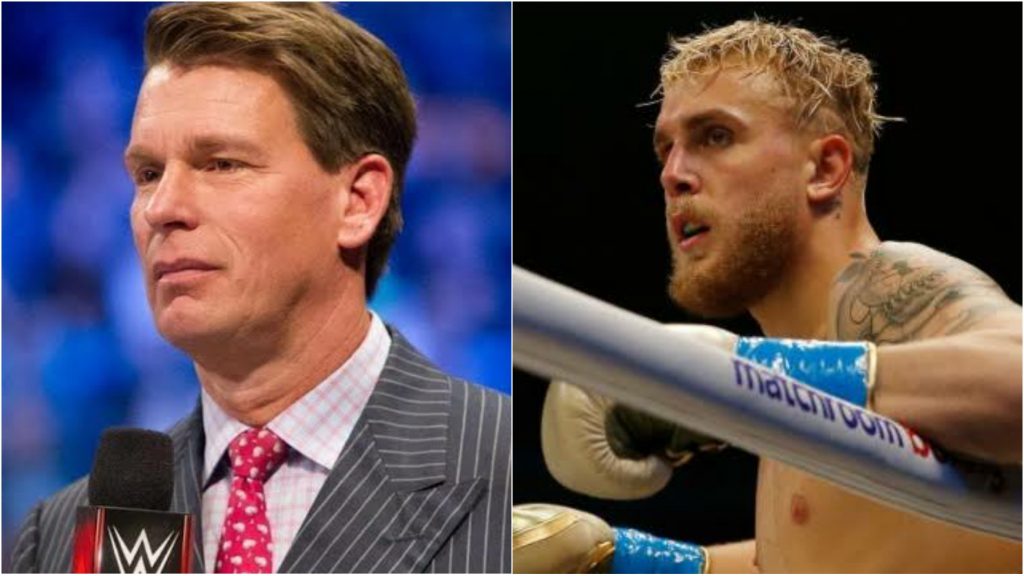 Jake Paul has recently drawn some attention in the world after his win over Ben Askren on April 17 on Triller Fight Club. He has been a controversial individual having a 'heel' approach.
JBL is more experienced in the business as a heel is apparently quite impressed with the character. During his Q&A, he spoke about Jake Paul and lauded the boxing star for his heelish character. He also reckoned Paul would make huge money until he is defeated.
JBL said: "Jake Paul! Best heel in the business. That kid is…I don't know if he knows how to behave or if he's just hated and goes with it.Either way he is gonna make a lot of money, until he get's beat, which if he picks the right opponent, it may be quite a while."
JBL also said that playing a heel character was difficult for him early in his career. Eventually he excelled in his career playing the heel role. The abuse from the audience to the heel stars had made it difficult for him.
He also listed a few names he believes love being heels and they were the likes of Randy Orton, The Miz, Bubba Ray Dudley and himself.
It is important to mention that Jake Paul's brother Logan was recently featured in WWE when he had worked a storyline at WrestleMania 37 with Sami Zayn and Kevin Owens.
During a recent promo segment with The Miz, WWE star Damian Priest referred to Jake Paul and he said that he is not a real fighter as The Miz was being delusional just like him.
Kamaru Usman challenges Jake Paul for a bout

Jake Paul recently 'accepted' a callout from UFC star Kamaru Usman. The YouTuber took to his Twitter account and responded to the challenge he received
He wrote: "Challenge accepted.
It read: "@USMAN84kg if your boss Dana gives you permission to box me and make more money than you ever have, let me know and we can lace them up. I promise it will be your biggest pay day."
It is to be seen what is next for Jake Paul as Nate Robinson has also announced that he wants another battle with Paul.