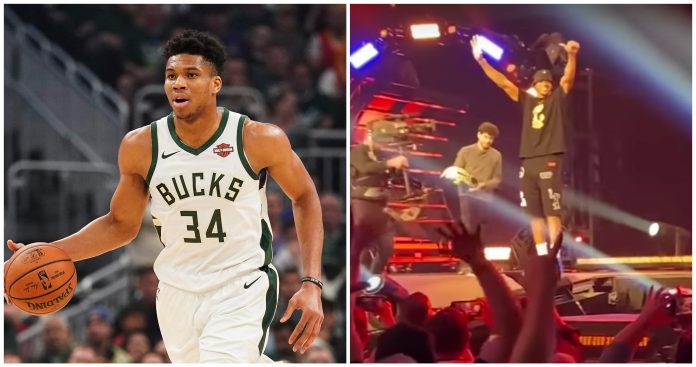 Advertisement - Please Continue to Read Below
Giannis Antetokounmpo, the superstar player of the Milwaukee Bucks recently made a shocker of an appearance at All Elite Wrestling (AEW) during the Rampage tapings in Milwaukee. A video clip started circulating which featured the NBA star appearing in the promotion.
Giannis Antetokounmpo arrives in AEW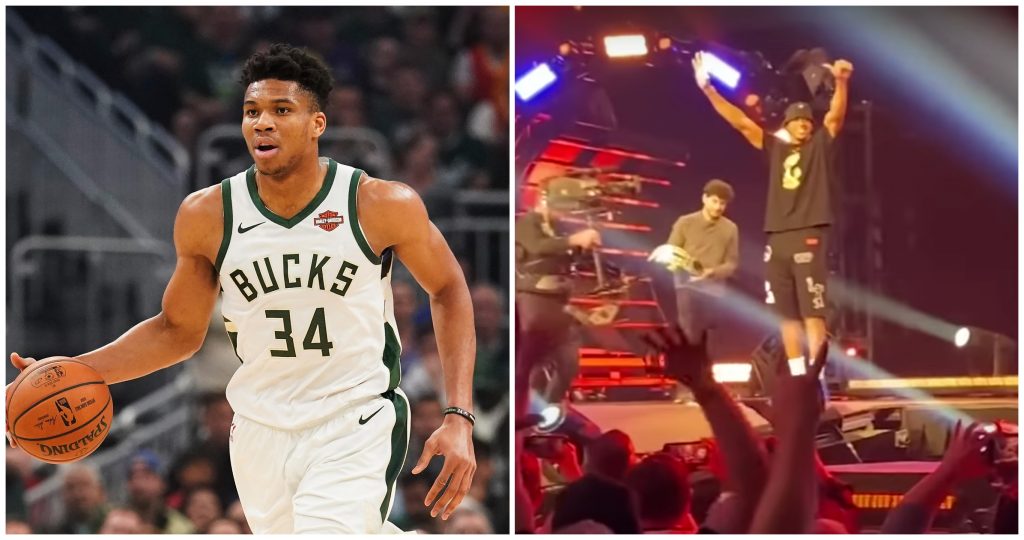 The fans went berserk as the Bucks superstar made his entrance towards the ring. The people were chanting "MVP" towards their hometown hero. It was AEW President Tony Khan who introduced Giannis Antetokounmpo to the Milwaukee crowd.
He ran to the ring with what looked like the replica of the AEW World title. He then posed with the title and also posed standing on the middle rope.
Giannis Antetokounmpo had ended the Bucks' 50-year title drought as he had assisted in eliminating the Phoenix Suns in six games. He was named the Finals MVP as he averaged 35.2 points, 13.2 rebounds, and 5.0 assists, 1.2 steals, and 1.8 blocks. The two-time NBA season MVP has always been a wrestling fan as we have seen in one of the Bucks' pre-game routines.
AEW never fail to surprise their fans as they recently signed CM Punk, who made his debut last week after returning to pro-wrestling after an absence of seven long years. Giannis is seemingly enjoying his offseason after enduring through a rollercoaster ride of emotions in Milwaukee's title run.
Speaking about Milwaukee, they had lost PJ Tucker and they immediately replaced him with defender Grayson Allen. They also added veterans George Hill, Rodney Hood, and Semi Ojeleye to their artillery and most importantly, they resigned Bobby Portis.
The Greek Freak and Milwaukee are eyeing to defend their title as next season will be a tough one ahead since a lot of the contenders have reloaded and restructured their rosters.
Giannis Antetokounmpo is not the only NBA star who has appeared in AEW. Legendary hoopster Shaquille O'Neal had also appeared in the promotion. He was heavily involved in the programming and also went on to work a huge match.
Shaq had made his in-ring debut for AEW on the March 3 episode of AEW Dynamite's special edition 'The Crossroads'. O'Neal teamed with Jade Cargill to defeat Cody Rhodes and Red Velvet.
During the match, O'Neal had paid his tribute to late Brodie Lee with his signature gesture and powerbomb and was driven through two tables by Cody, who hit O'Neal with a flying crossbody tackle to O'Neal, who was standing on the ring apron. This knocked O'Neal through the tables.