Back in January, there were rumours that Drew Brees might have played his last NFL season after New Orleans Saints were defeated 20-30 by the Tampa Bay Buccaneers in the divisional round, but the veteran quarterback said that he "would never regret" coming back for one more year.
As things have turned out, Brees is not coming back to the pitch, as the 42-year-old has finally decided to part ways with his competitive football career, around two months after speculations of his retirement.
This is not goodbye, rather a new beginning: Drew Brees won't be returning as a player, but he will return
The announcement was made on 14th March, a special occasion for both Drew Brees and the Saints, as back in 2006, it was the very day that the former Chargers arrived at New Orleans and signed a six-year, $60 million deal. Sunday marks the 15th anniversary of the same.
Brees posted a clip on Instagram with a heartfelt caption, and his four kids were seen celebrating on the notion that their father will be spending more time with them from now on.
"After 20 years as a player in the NFL and 15 years as a Saint, it is time I retire from the game of football," Brees wrote on the post.
A second round draft pick out of Purdue in 2001 and after five seasons with the Chargers (known as San Diego Chargers back then), Brees arrived at New Orleans, which shaped the ornamented career of one of the greatest quarterbacks of all time.
In February 2010, Brees powered the Orleans into their first ever Super Bowl victory against the Indianapolis Colts at the Super Bowl XLIV, winning the final 31-17. Having clocked 32 of 39 passes, along with 288 passing yards and two touchdowns, Brees was also named the Super Bowl MVP.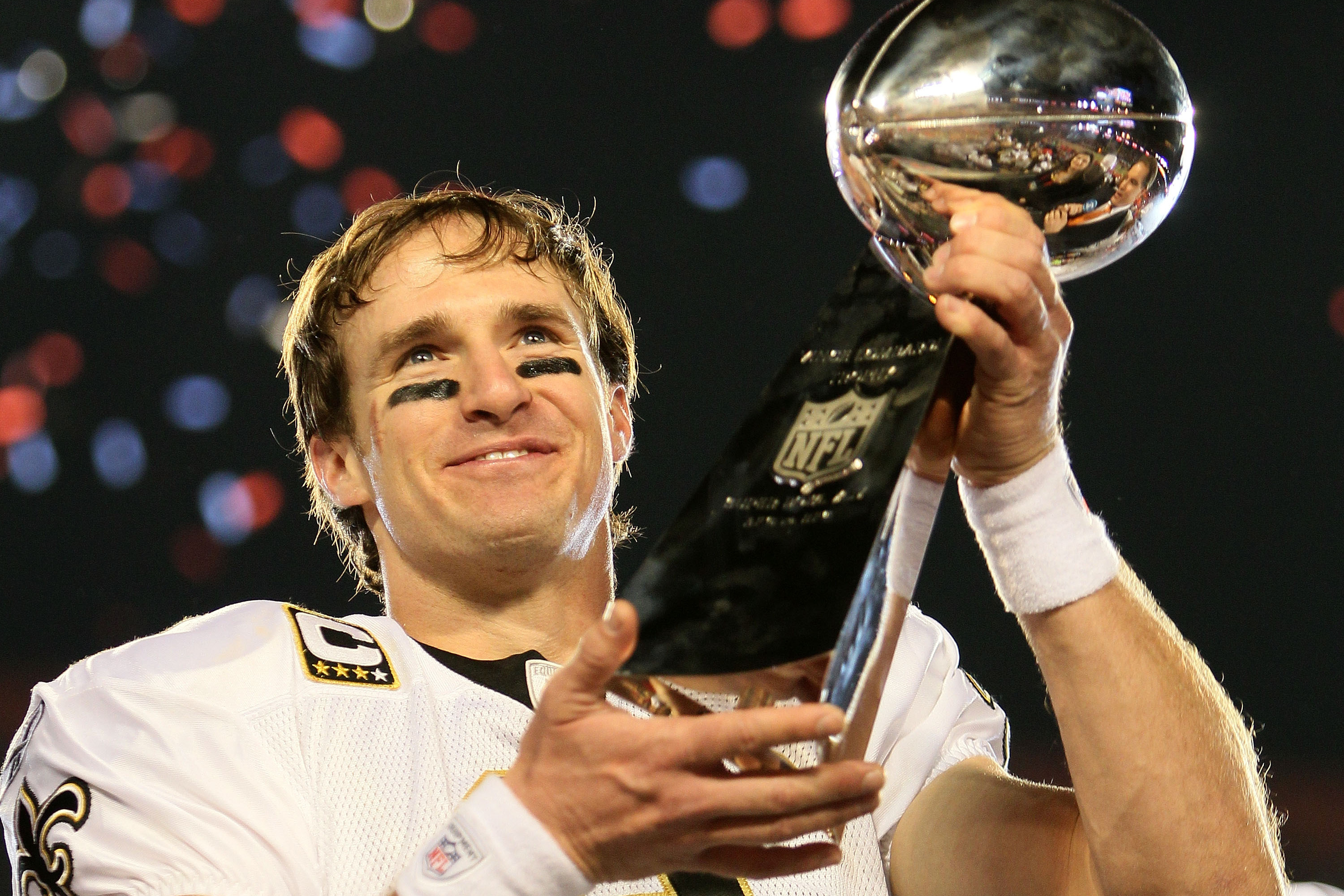 The success story continued with becoming a Pro Bowler for an astounding 13 times, the NFL Offensive Player of the Year twice, as well as leading the league in passing yards and passing touchdowns for seven and four times respectively.
With an astronomical 80,358 passing yards and 7,142 completed passes over the two decades in the NFL, Brees holds the record for the career passing yards as well a career passing completions.
"Each day, I poured my heart and soul into being your quarterback. Till the very end, I exhausted myself to give everything I had to the Saints' organization, my team and the great city of New Orleans. We shared some amazing moments together, many of which are emblazoned in our hearts and minds and will forever be a part of us. You have molded me, strengthened me, inspired me, and given me a lifetime of memories. My goal for the last 15 years was striving to give you everything you had given to me and more," his Instagram post further added.
Brees' final appearance donning the Saints shirt saw Brees completing 19 out of 34 passes, along with clocking 134 passing yards, a touchdown as well as three interceptions in the NFC divisional round on 17th January at the Mercedes-Benz Superdome.
Nonetheless, Brees makes it clear that he is not parting ways with the franchise in any way, "I am only retiring from playing football, I am not retiring from New Orleans. This is not goodbye, rather a new beginning. New my real life's work begins!" 
If you're curious about the post retirement life of Drew Brees, you would also like to read how Peyton Manning is spending his days away from the pitch, and the two time Super Bowl champion adds a touch of humor in the portrayal.