Former UFC light heavyweight champion Tito Ortiz has just been offered a new twist in his prolonged mixed martial arts career, as the veteran has been offered a whopping $100K from an adult website.
But hold on to your horses, its not what you think it is. Ortiz, who is currently signed to the Combate Americas promotion, resigned from the Huntington Beach City Council a couple days ago.
And now, the fighter-cum-politician has received a unique opportunity from adult cam website CamSoda, and has been offered $100K to take part in a two against one mixed martial arts bout.
ALSO READ: Michael Bisping reveals he was offered $500,000 to fight Jake Paul
CamSoda offering Tito Ortiz $100K to star in a 2-vs-1 Muay Thai fight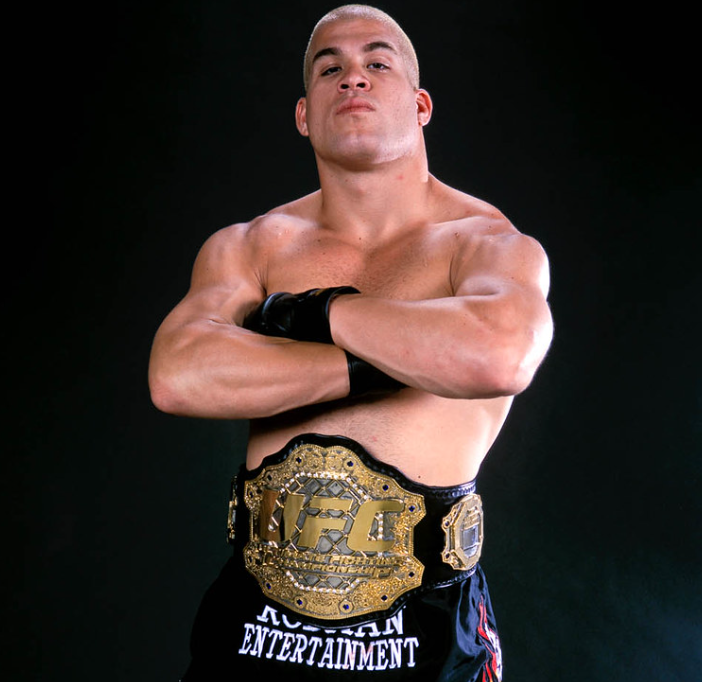 Tito Ortiz was reached out to by Daryn Parker, the vice president of CamSoda, offering the 46-year-old the lucrative amount of money to make appearance in a 2-vs-1 MMA event slated for 19th June.
The event, named CamSoda's Fight Circus Vol. 3, will take place in Thailand and will feature a Muay Thai fight which will take place inside a phone booth, where two inexperienced fighters will need to square off against one UFC veteran.
According to Parker, there is no one better than the promotion's former light heavyweight titleholder and the CamSoda VP is even willing to let Ortiz pick his opponents for the fight himself.
"Dear Mr. Tito 'The Huntington Beach Bad Boy' Ortiz, I saw the news that you resigned from your position on the City Council of Huntington Beach, California. It's a shame to see, considering how much potential your political career had. #Tito2024 had a nice ring to it," the press release from Parker read.
"My offer is this: I'd be willing to pay you up to $100,000 to participate in our MMA event on June 19 in a 2 vs. 1 fight," Parker went on, "You can hand pick your opponents.
What do you say? Take some time to consider my offer and get back to me ASAP.
We'd love for you to be the feature bout. Sincerely, Daryn Parker Vice President of CamSoda."
Ortiz had won the vacant UFC light heavyweight championship all the way back at UFC 25 in April 2000, against Wanderlei Silva. He then continued to defend his title across three years and five fights, until he lost it against Randy Couture at UFC 44 in 2003 September.
In 201, Ortiz left UFC after three back to back defeats and signed up with Bellator MMA, where he competed for the Bellator Light Heavyweight World Championship against Liam McGeary at Bellator 142: Dynamite 1.
He was last seen in action against former WWE superstar Alberto El Patrón at Combate Americas 51: Tito vs. Alberto which took place on 7th December 2019. In November last year, Ortiz became one of the winner of Huntington Beach City Council election and becoming Mayor pro tempore but resigned after a string of controversies.