Stephen Curry never disappoints, and the Golden State Warriors stalwart keeps on proving his worth and his two MVP awards every night.
This time, hosting the Sacramento Kings, the 33-year-old finished with a top of the scoreboard 37 point performance, and the cheery on top, Curry set a new record for most 3-pointers in a calendar month.
Stephen Curry has hit 83 3-pointers in April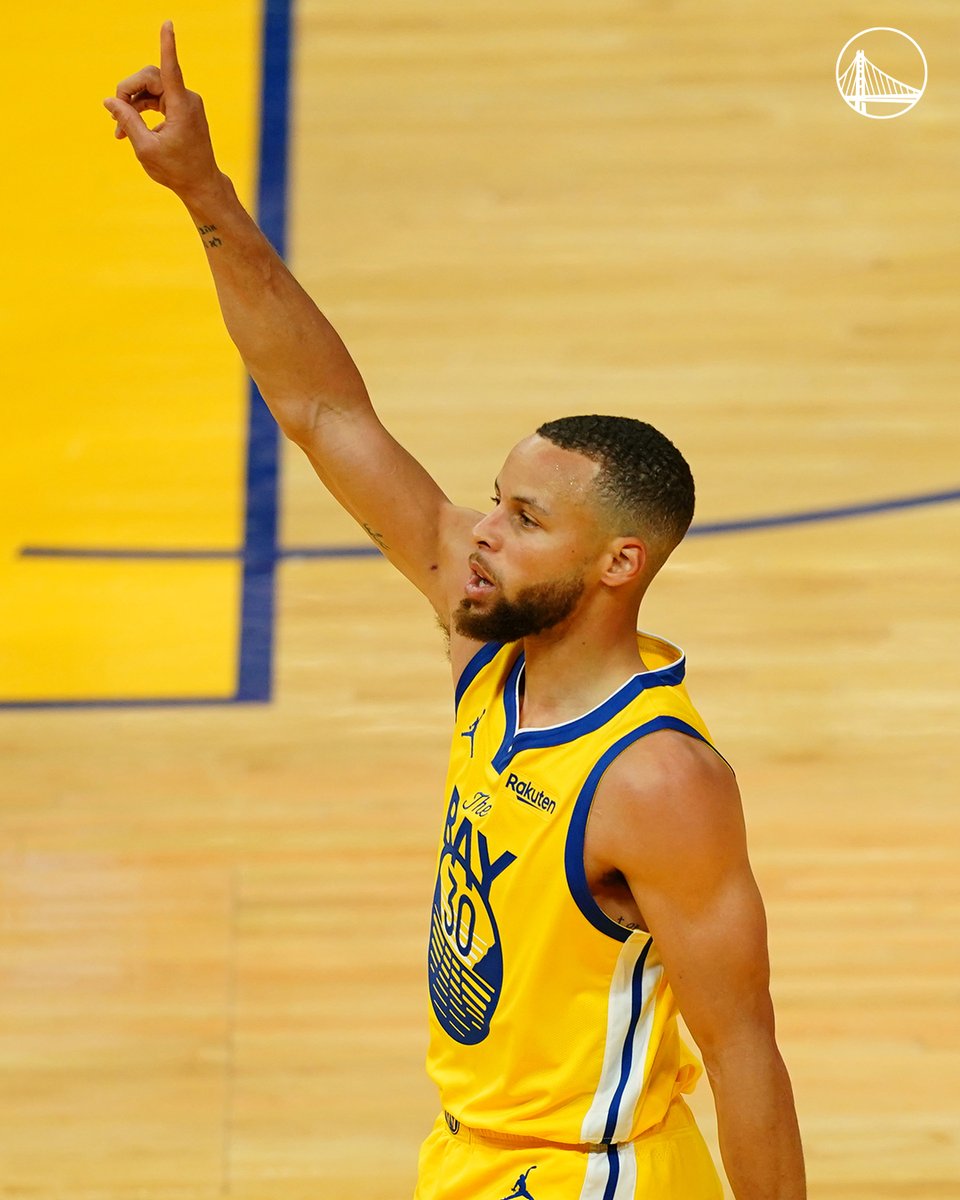 With still five days left to go in April, Curry has clocked a total of 83 three-pointers, breaking the previous record of 82, set by James Harden during his stint with the Houston Rockets back in November 2019.
And on top of that, Curry set his new record in the most extraordinary style. In the second quarter of the game at Chase Center, Curry picked up the ball from the mid-court to gain some extra time on the clock, and from 36 feet, shot with surgical precision to send it home.
ALSO READ: NBA Week 18 April 25 Results: Scores, standings, match summary, and highlights
This was Curry's 83'rd 3-pointer in just 12.5 games this month, while Harden's record of 82 3-pointers came from 15 games. In just the first half of the Kings clash alone, Curry scored 23, on 7-of-10 shooting and 5-of-6 on 3-pointers.
Alongside a new record to Curry's name, the point guard is enjoying the best month of his NBA career so far. He started Sunday night's game against with 39.5 points per game average in April and has finished with over 30 points in 12 of his 13 games this month.
Stephen Curry will have two more games this month to increase his 3-point record as Warriors host Dallas Mavericks on Tuesday and travel to Target Center to take on Minnesota Timberwolves.