Utah Jazz's Rody Gobert became the first NBA player to be tested positive for coronavirus back in March. Just a few days before his diagnosis, he had mockingly touched all of the microphones during a press conference. He opened up about the infamous incident during an interview with ESPN.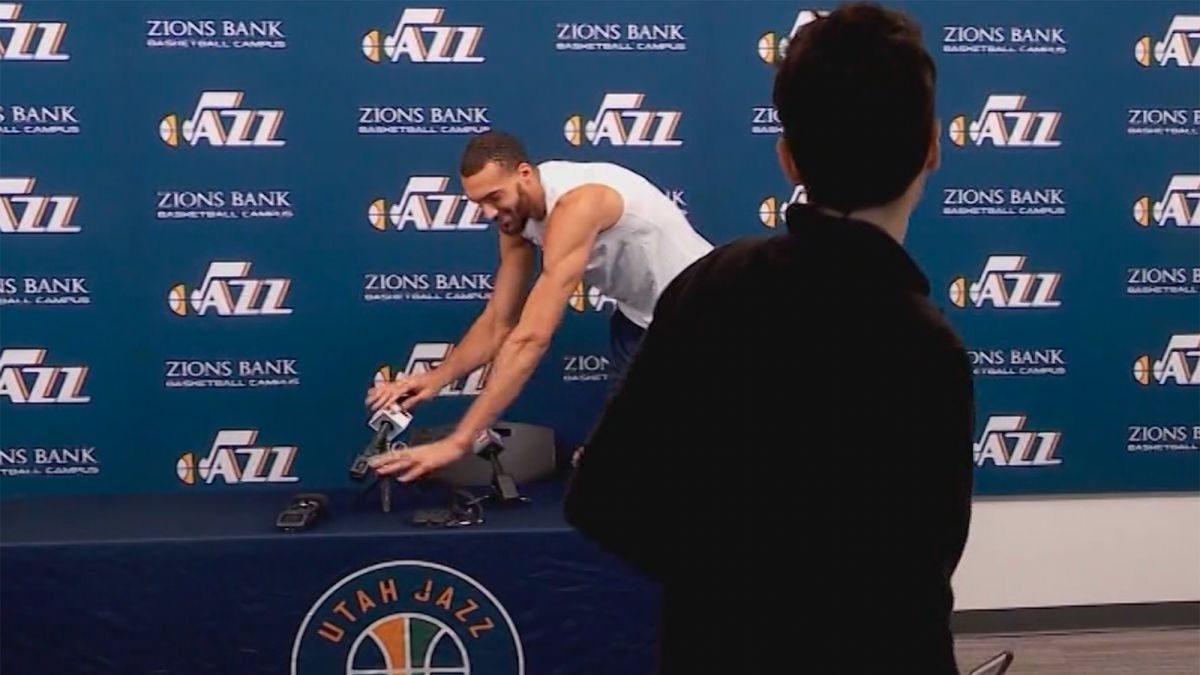 Apart from touching the microphones, Gobert downplayed the threat of the virus and was reportedly careless in the dressing room with his teammates as well.
This eventually resulted in Gobert contracting the virus and to make matters worse, his Jazz teammate Donovan Mitchell was tested positive as well. Utah Jazz players were reportedly frustrated with how Gobert used to touch them and their belongings unnecessarily, breaching the social distancing policy kept in place.
The rising number of cases owing to the fast spreading virus forced the league to suspend the games for four months, before they decided to resume the season in a bio-bubble in Orlando.
Gobert went on to state that if he could go back, he would never attempt such a stunt,
"That it came from a good intention," said Gobert. "It was the first day that we found out that the media was not going to be able to interview us, right next to us. You know, we obviously didn't know as much as we know now.
I only did that to try to liven the mood a little bit. Of course, if I could go back in time, I wouldn't do it."
Gobert speaks about his coronavirus ordeal
The French player was tested positive for coronavirus on March 11, two days after his press conference antics. In the interview, he also revealed the experience after being tested positive.
That's how I felt the first day, for sure. Just waking up with a little cold, light fever, just like I had 1,000 times before in my life.
He claimed that it almost took him a month to completely recover from the effects of the virus.
 "It took a long time. I mean, it took probably, to be really, really better, a month, but I was trying to talk to my family every day, trying to really help others. You know, educate people, educate as many people as I could to try to make sure we can get through this," he concluded
Utah Jazz won their season opener against the Portland Trail Blazers in a comfortable fashion. Rudy Gobert led the way with 20 points, 2 assists and 17 rebounds in their 120-100 victory.
Also Read: