Former WWE employee Renee Young has revealed the reason she left the company she was associated with for a period of eight years.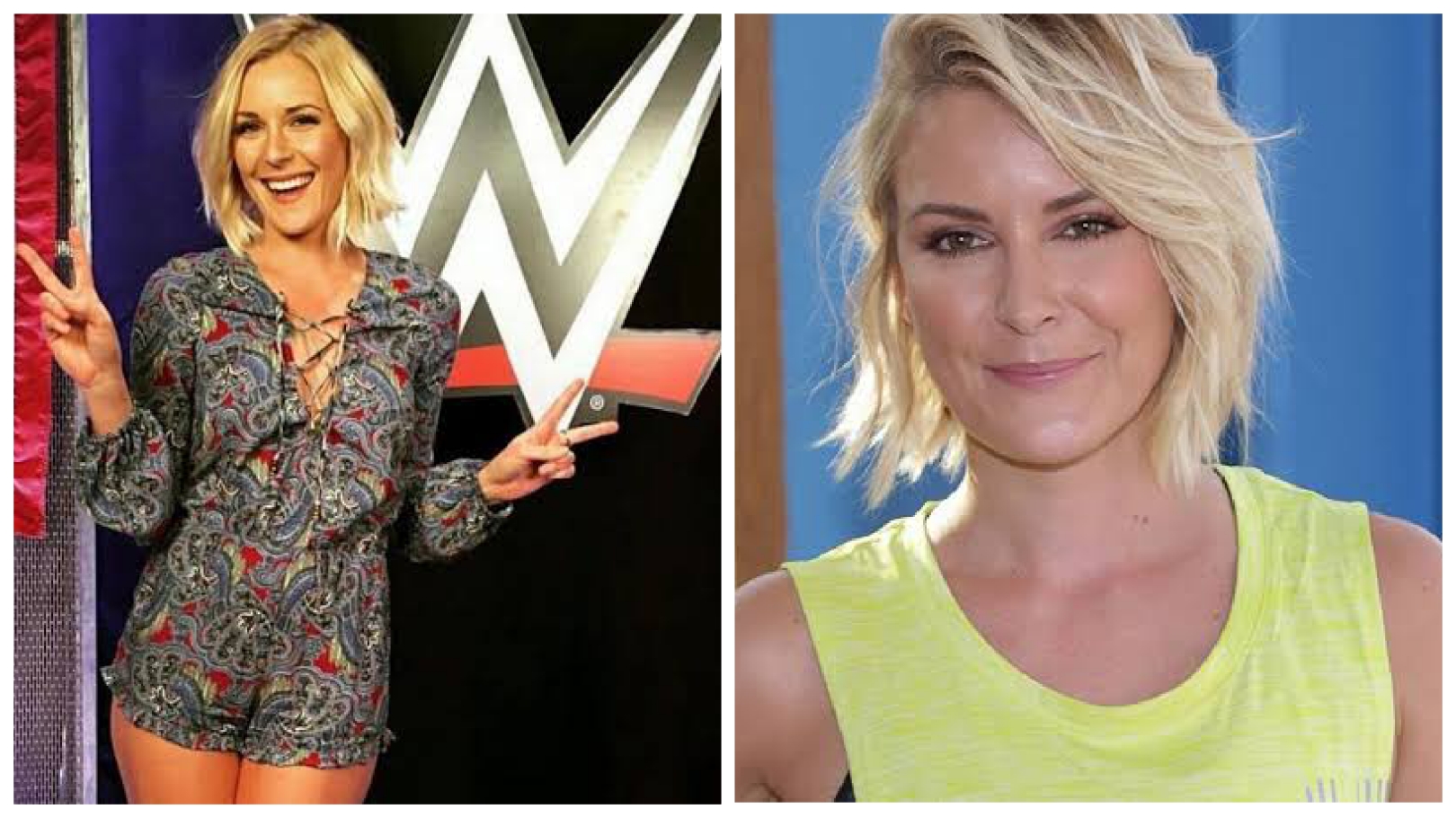 Young joined WWE in 2012 and played various roles such as being a ringside interviewer, show host, presenter and commentator until leaving the company in 2020. She also appeared as a cast member in the reality show Total Divas, and was involved into a feud or two, without ever stepping inside the ring for a match.
Never quite a huge Pro-Wrestling fan while growing up, Young once said: "I attended a few events and WrestleMania VI. My dad is a concert promoter, and he'd get me into the events. I remember being backstage and meeting Stone Cold Steve Austin, Triple H, Chyna, and Trish Stratus as a kid, so it's really funny to me that I ended up here. I went on a different path than wanting to become a WWE Superstar."
Amongst the most popular non-wrestling personalities in the recent years, Young's popularity saw her to be shifted in various on-air roles, leading to a commentary role. In the process, she became the first woman to get a permanent spot as a commentator on WWE TV.
WWE and Young's separation was quite amicable, with the promotion letting people know that Young was leaving, with mentions during the Summerslam pay per view and multiple social media posts reserved to appreciating her work with the company.
Thank YOU, Renee. ❤️#SummerSlam @ReneeYoungWWE pic.twitter.com/KOAlGpGqqT

— WWE (@WWE) August 23, 2020
Renee Young felt she had reached her ceiling at WWE
Appearing at Sunday Night's Main Event podcast, Young opened up on her release and why she decided to leave the company.
"I've been there for eight years and I kinda did everything I could possibly do. I felt like I was bouncing around and continually trying to carve this path out for myself and I feel like I hit my ceiling. My strength is being a TV host and as I've realized more and more that after doing commentary for a year plus, that was really rocky for me."
"I didn't enjoy doing it and then not really having a solid role on SmackDown when I was listed as being a Special Contributor, whatever that's supposed to mean. Then that never actually turned out to mean something," Young said.
"I felt like they didn't know what to do with me either. Just having me on TV and doing backstage interviews again felt like a step back and there was just nowhere for me to go. There was nothing for me to do anymore especially when Backstage got canceled with FS1. I was really enjoying doing that and I'm gonna still be doing stuff with FOX going forward so that's really cool."
"I feel like I had checked all of the boxes and I turned over every card that I could there. I didn't want to waste any more time. I'm about to turn 35 and I've done a bunch of stuff there so it's time to move on. If I wanna keep growing and getting better and finding a bigger platform to be on, I felt like that wasn't the place to do it anymore," Young added.
Renee clarified that she contacting Covid-19 was not a factor in deciding for a release. The cancellation of WWE Backstage upset her and that made her decide not to waste time at WWE.
While there have been speculation that she will join her husband Jon Moxley at All Elite Wrestling. Moxley, currently the World Champion of AEW, was a popular star at WWE where he was named Dean Ambrose, most known for being a member of The Shield. It is to see whether she joins Mox at a promotion which has many of his friends who once worked at WWE.
If you like reading about MMA, make sure you check out MMAIndia.com
Also follow India's biggest arm wrestling tournament at ProPanja.com