The fourth day of the NBA Playoffs brought three fixtures, two from the Western Conference and a sole fixture from the Eastern Conference.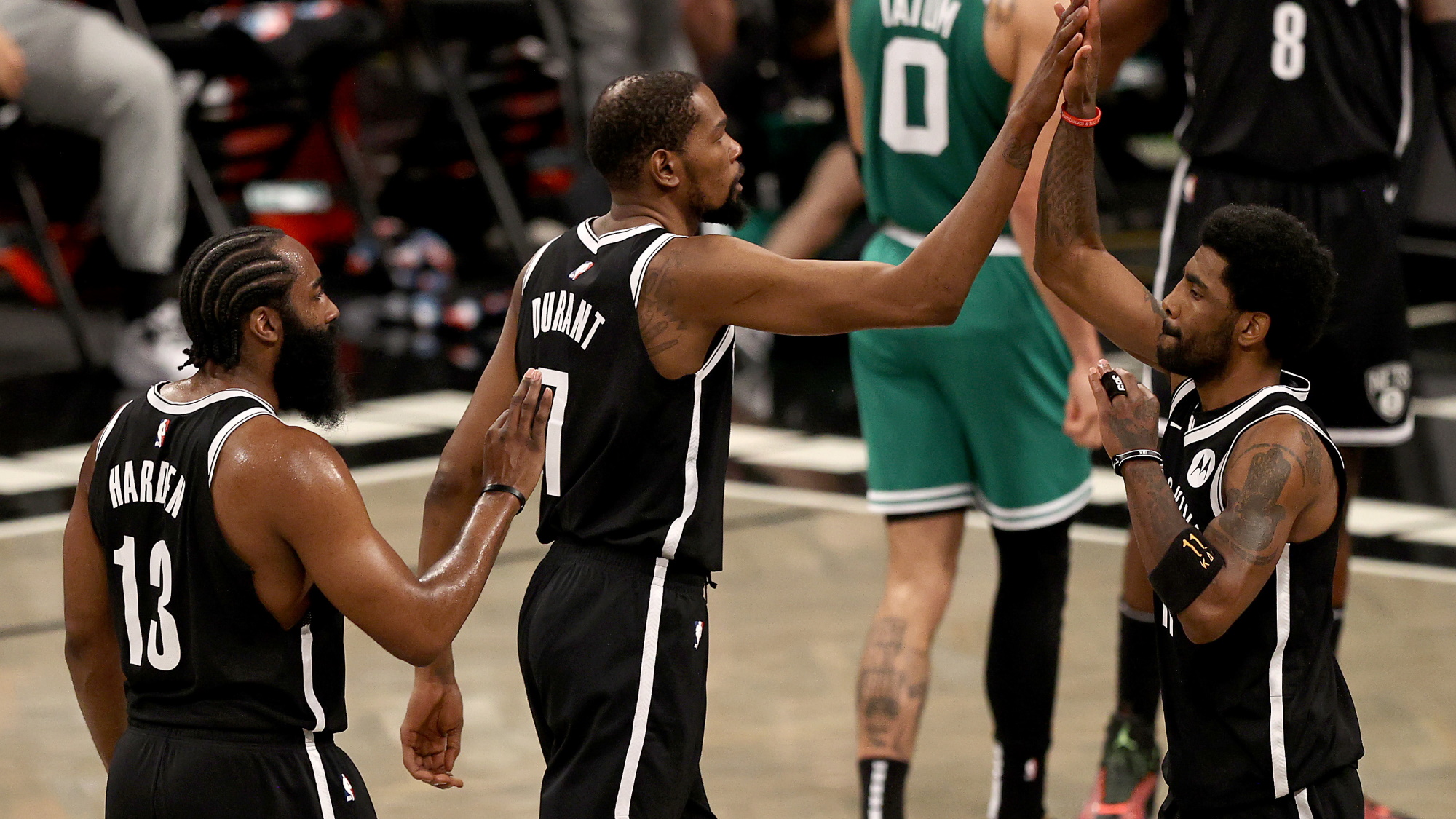 Nets 130 – 108 Celtics
Brooklyn Nets were early on the charge with Joe Harris hitting four three-pointers early on at 100%. The second seed even went on an impressive 14-0 run midway through the first quarter which ended 40-26 in their favour.
James Harden set the tone in the second quarter as Harris equalled the franchise record for the most number of threes in a half. The Nets managed to extend the lead to 24 points at the halfway mark.
The Big Three's domination continued as each of them notched over 20 points. On the other hand, Jayson Tatum recorded only 9 points off his 21 minutes on the field.
While the Celtics managed to step things up in the final quarter, the Nets comfortably took Game 2 by 130-108 to take a 2-0 lead in the series.
Suns 102-109 Lakers
After a disappointing performance in Game 1, The Lakers, especially Anthony Davis turned up big time to level the series.
The defending champions started the game with much more energy and tempo, eventually sizing up with a six-point lead after the first quarter. They proceeded to keep the margin same by the time half-time arrived.
Anthony Davis top scored with 34 points and 10 rebounds while LeBron James recorded 23 points which included a clutch three near the end of the contest.
Devin Booker's 31 points were not enough as Chris Paul continued to struggle. The Suns now head to California for the next two games.
Clippers 121-127 Mavericks
It was a scoring duel once again between Kawhi Leonard and Luka Doncic once again and while the former prevailed by a mere 2 points, the Clippers recorded a loss to go 2-0 behind in the series.
Doncic starred for the Mavericks with a 39-point display, starting right from his Game 1 exploits that culminated in a triple-double. The guard was supported in scoring by Tim Hardaway Jr. who registered 28 points.
Kawhi, on the other hand, ended the evening as the top scorer with 41 points and Paul George posted 28 points for the Clippers.
A poor third quarter bringing in only 19 points, was largely responsible behind the number three seed's loss. Eventually, they ended up chasing a 9 point deficit in the fourth quarter.
Also Read: