Milwaukee Bucks faced Miami Heat in a bid to extend their lead in the first round of playoffs while the Trailblazers had the same objective before moving to their home court.
Bucks 132 – 98 Heat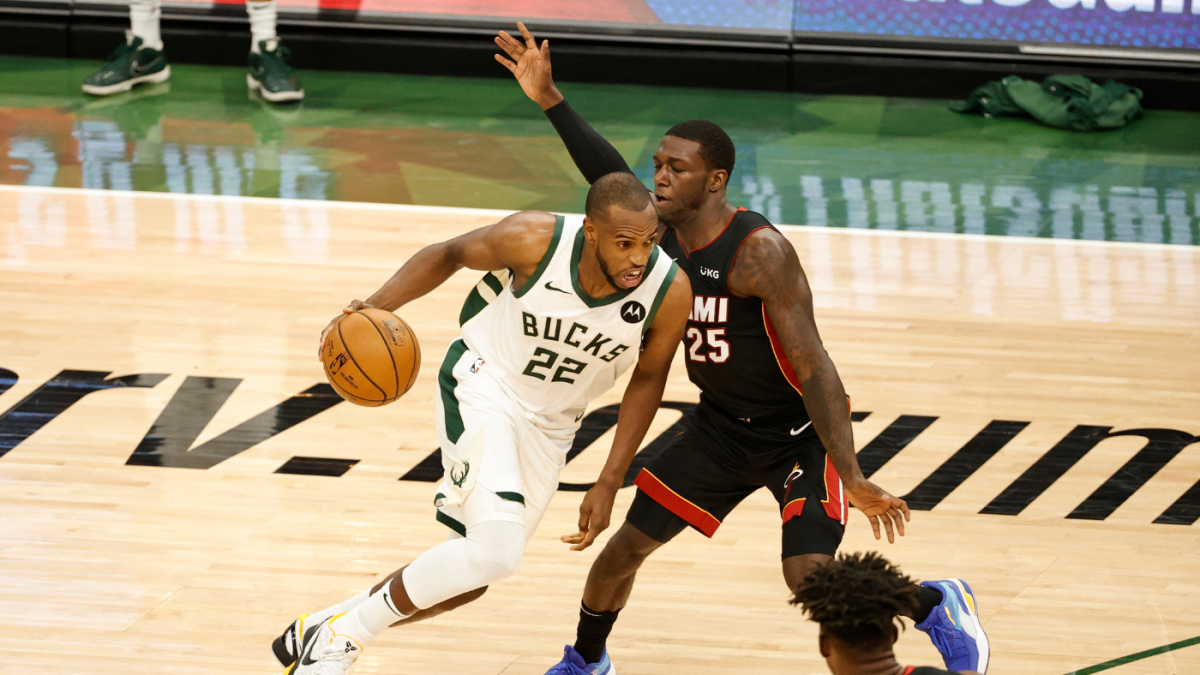 Milwaukee Bucks started the game on a bright note with a couple of three-pointers to catch the Heat completely off guard. The hosts found themselves with a 10 point lead within 4 minutes into the contest.
The Bucks scored an astonishing 10 three-pointers to score 46 points in the first quarter and lead the Heat by 26 points. Bryn Forbes recorded 4 three-pointers off five attempts as the Heat struggled with dismal shooting across all fronts.
The 10 three-pointers scored by the Bucks at the Fiserv Forum tied the NBA Playoff record for most threes in a quarter.
Scoring spree continued into the second quarter as well with the hosts ending up with a 27-point lead at the halfway mark.
Giannis Antetokounmpo top scored with 31 points and Jrue Holiday recorded a fourth successive double-double as the Bucks thumped the Heat across all the four quarters and take a valuable 2-0 lead in the series.
Jimmy Butler had a poor outing with only 10 points to his name and the reigning conference champions have serious work to do as the series moves to Miami for the next two matches.
Nuggets 128 – 109 Trailblazers
Denver Nuggets displayed great energy to get off to a blazing start. The onus was once again on Nikola Jokic, who scored almost half of the Nuggets' points in the first quarter which ended 31-25.
To match the exploits of the MVP candidate, Damian Lillard stepped up in the second quarter and finished the half with a whopping 32 points. The guard scored 8 three-pointers out of 11 attempts to close down the score margin.
But the Trailblazers slacked in the final minute to trail by 12 points at the halfway mark as the scoreboard read 73-61.
The free flowing scoring nature of the game was subdued for the initial period of the third quarter with both the teams only scoring 3 points each in the first four minutes of the quarter.
Nuggets could only stretch their lead to two more points as the score ahead of the final quarter read 101-87.
The Trailblazers were outscored in the final quarter as well and the final score read a comprehensive win for Denver Nuggets, who level the series as well.
Nikola Jokic top scored for the hosts with 38 points in the 128-109 win. Despite fading away in the second half, Damian Lillard still emerged as the top scorer of the game after recording 42 points.
Also Read: