Barcelona and Lionel Messi sent shockwaves through the football fraternity after ending their long-term association. The winger is now close to joining Paris Saint-Germain and reunites with his former teammate Neymar.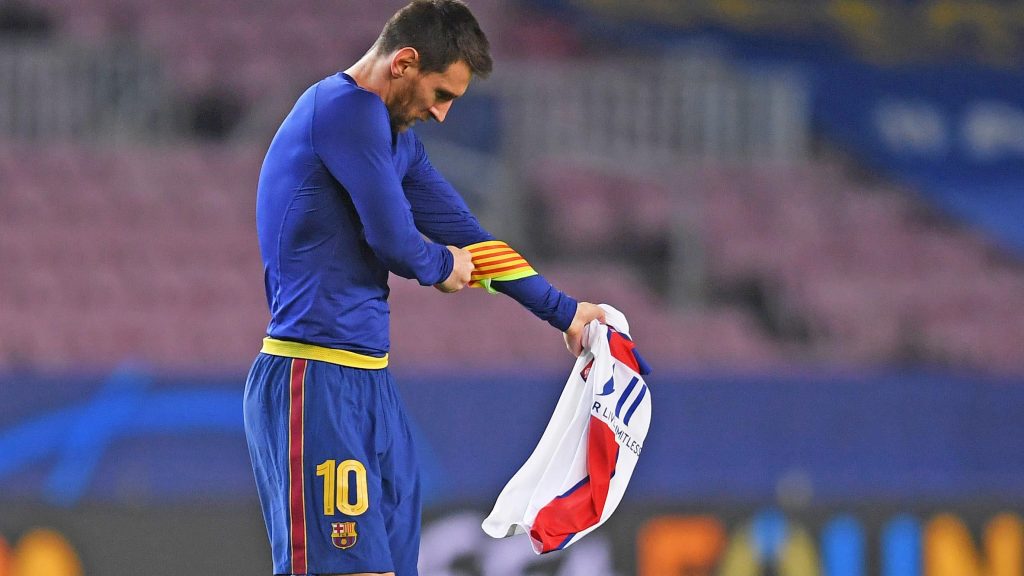 Barcelona could not extend Messi's contract due to La Liga's salary cap rules. Following an emotional farewell, Messi is on his way to join the Ligue 1 giants. The Copa America winner is expected to earn around  £25m per year after tax, plus bonuses. He will sign a two-year deal with the club and has an option to extend it for one more year.
Messi was seen at the Barcelona airport earlier today and he is expected o reach Paris later today for a medical, following which the deal will be announced formally.
The legendary player had expressed his desire to leave Barcelona last summer under Josep Bartemou's reign as president. However, he changed his mind when Joan Laporta was re-elected as the president of the club.
Messi agreed to take a 50 percent pay cut to stay with the club and facilitate other signings as well. However, the deal was not approved by La Liga, which forced Barcelona to cut Lionel Messi off the squad altogether.
He was asked about the next step of his career in his farewell press conference, to which he had said that nothing is concrete despite talks going on with clubs.
This year, my family and I were convinced we were going to stay at home, that's what we all wanted more than anything," said Messi.
"We'd always made this our own, we were at home. We thought we would be staying here in Barcelona. But today, we have to say goodbye to all of this." he said during the press conference.
Pep Guardiola's Manchester City and Paris Saint-Germain were two front runners for the player's signature last time around. The Premier League champions bowed out of the race having captured Jack Grealish and are aiming to sign Harry Kane next.
PSG, however, having signed Sergio Ramos, Gianluigi Donnarumma and Giorgino Wijnaldum, and Achraf Hakimi already, went for the signing of Messi upon their interest and insistence from Neymar as well.
Also Read:
60-minute match?: FIFA planning to introduce controversial rules to improve the game