While James Harden is still yet to make his return to the lineup, Brooklyn Nets get into another concern as Kyrie Irving went down with a blow to the face during their Tuesday's victory over Chicago Bulls at the United Center.
In the third quarter of the game, as Kyrie Irving jumped for a rebound along with Bulls center Nikola Vucevic, the latter's left elbow hit near Irving's right eye as the Nets star dropped on his back for some time.
Kyrie Irving had 'no signs of concussion', confirms Steve Nash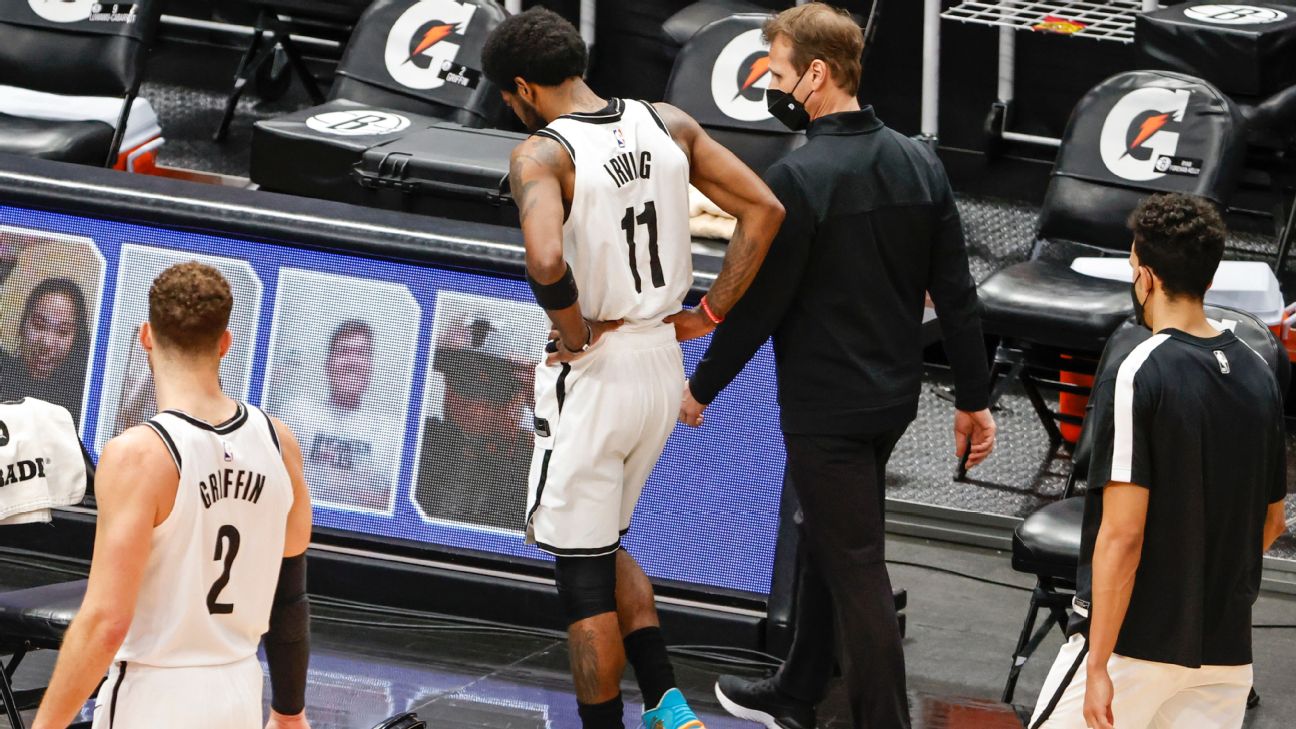 With around 10 minutes to go in the third quarter of the match, the downed Irving was received by his teammates and trainers to escort him to the locker room. The guard was able to walk out of the court on his own but did not return.
"No signs of a concussion," Nets coach Steve Nash said after the game, "he had an X-ray, which was inconclusive, so we'll really just have to look again in the morning. Probably be re-scanned and all that when we get home and we'll take it from there."
Until he was knocked down in Q3, Irving had clocked 13 points, along with 3 rebounds and 5 assists in 21 minutes of play.
"We were flying around everywhere, we kept it simple, we contested shots well and we boxed out," said Irving's teammate Kevin Durant, who finished Tuesday night's win with 21 points and 8 assists, "we just did a good job of flying around and being there for each other."
ALSO READ: Nets, Kyrie Irving slapped each with a $35,000 fine following refusal to speak with reporters
Meanwhile, since sustaining the hamstring injury, James Harden is yet to don the Nets shirt since 5th April, only to return for only four minutes as the 31-year-old is still under rehab. However, Nash has shed some light on the possible return for his star shooting guard.
On Monday, Nash hinted that Harden is likely to return for at least one of the remaining games Nets has to play in the remainder of the regular season.
"Definitely possible that he plays one or more of the last four games," said Nash to the reporters, "it's just a matter of monitoring it from today to tomorrow to Wednesday and figuring out what's the best plan of attack. We can't commit to anything right now because we're not committed to anything."