Advertisement - Please Continue to Read Below
The former WWE Champion Drew McIntyre recently spoke about the issues with Jinder Mahal's WWE Championship title run. While fans often back the stars winning WWE Championship after their long climb to the top as in the case of McIntyre, but sometimes they turn on the stars as well.
Drew McIntyre talks about criticism received by Jinder Mahal during WWE title run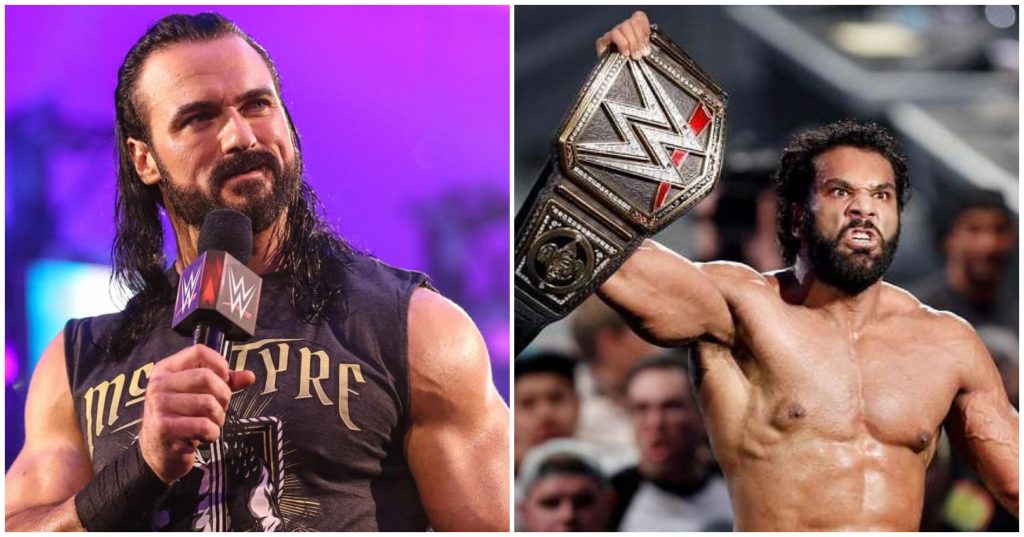 Jinder Mahal was previously released by WWE and he made his way back into the company after hard work. He came back with a new and improved gimmick as well as an amazing physique. He received a massive push and eventually defeated Randy Orton at Backlash back in 2017 to become the 50th WWE Champion in history.
It was expected that his fairytale would be embraced by the WWE Universe but that was not the case. Mahal was seen as a lower-card star on the roster at the time, and it was a sudden push that fumed the fans.
Though many fans were impressed by 'The Modern Day Maharaja' for his WWE title run. However, majority of them did not accept him as the champion.
ALSO READ: Goldberg shatters a huge dream of former WWE Champion
Jinder Mahal's close friend and former stablemate Drew McIntyre opened up on the mistakes with the WWE title run as he joined ET Canada. According to 'The Scottish Warrior,'  Jinder's WWE title win was a surprise and that was the reason fans did not back him up. He compared his run with that of Mahal as his run was built up for a long time.
Drew McIntyre said:
"And with the match with Jinder, I'm excited to show just how much he has grown over the past few years. When he won the title, it was a huge opportunity. I do think he did a good job with it, but it came out of nowhere. And I think that's why nobody really accepted it to the level of they've accepted mine."
He added: "He's growing so much in the ring over the years, but also confidence-wise and thinking as a top-level performer-wise. And we're going to show that for sure on Saturday at Summerslam."
McIntyre recently ended his WWE title feud with Bobby Lashley as he failed to reclaim the WWE title from 'The All Mighty'and is currently feuding with Mahal. They are set to lock horns at Saturday's SummerSlam pay-per-view.