David Krumholtz, the actor popularly known for The Santa Clause movie series made a special appearance on this week's edition of Monday Night Raw.
David Krumholtz portrays Drew McIntyre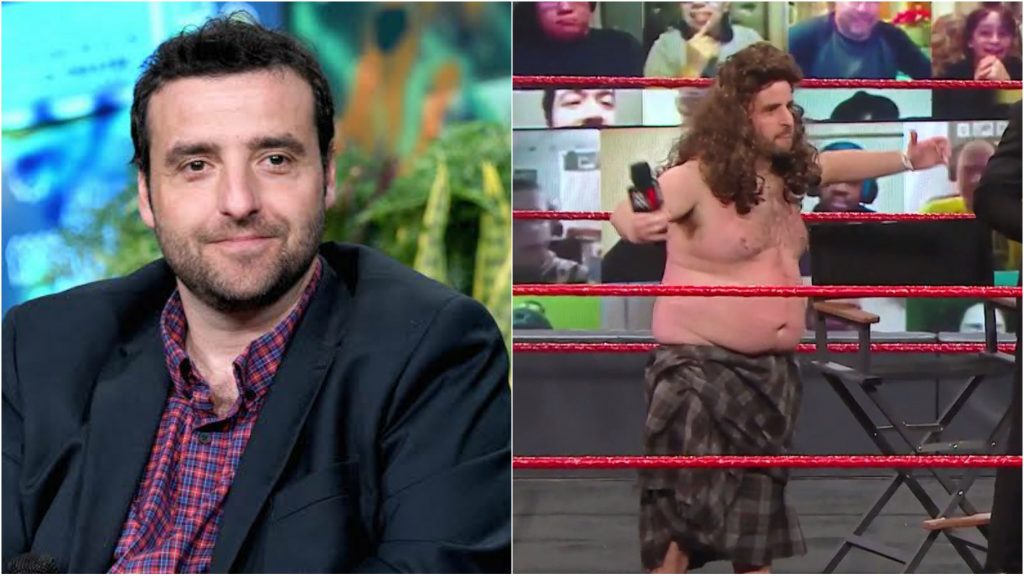 On the latest edition of Monday Night Raw, the WWE Hall of Famer Goldberg who is set to challenge Drew McIntyre for the WWE Championship at Royal Rumble was advertised to join John Morrison and Mr. Money in the Bank The Miz on the Dirt Sheet.
Goldberg's music hit but it was not the former WWE Universal Champion who came out but it was his parody character Gillberg.
Drew McIntyre's music also hit but it was a surpirse for eveyone that he would appear as he recently contracted the COVID-19 and was supposed to be in quarantine.
But it was none another than David Krumholtz, who played the parody character of McIntyre known as Drew McInfart(referred to a previous botch by Adam Pearce) and came to the ring. David Krumholtz also had a little banter with The Miz and tried to imitate a Scottish accent.
ALSO READ: WWE Champion Drew McIntyre tests positive for COVID-19
It was a bizarre segment overall. The Miz had mocked both Goldberg and Drew McIntyre and sent a message to both of them. He claimed that both of them will lose at WWE Royal Rumble 2021 as he will cash-in his Money in the Bank contract and walk out as WWE Champion.
Will The Miz cash-in the MITB contract?
At RAW Legends Night, Goldberg made his shocking comeback and challenged The Scottish Psychopath for the WWE title. Last week, the WWE Champion had accepted the challenge.
Now, with The Miz in the mix, it is to be seen if he cashes in his contract just like Seth Rollins did at WrestleMania 31 to make it a triple threat match and win the Championship.
The Miz has previously won the MITB contract and successfully cashed in when he won his first WWE CHampionship. He is eyeing to repeat the history and potentially cash-in at the upcoming pay-per-view. The Miz has also named himself in men's Royal Rumble match as well.
Drew McIntyre is set to defend the WWE title against Goldberg at Royal Rumble on Sunday, January 31.