Daniel Cormier is the former UFC light heavyweight and heavyweight champion. Earlier to the UFC, Cormier was Strikeforce Heavyweight Grand Prix Champion and King of the Cage Heavyweight Champion.
Daniel Cormier holds the distinction of having won a world championship belt in every promotion for which he has fought. Cormier has also been part of 2 Olympics wrestling teams at the 2004 and 2008 Olympics. Cormier is considered to be one of the greatest MMA fighters of all time. Cormier is an analyst and commentator for the UFC. Cormier is the head wrestling coach at Gilroy High School, having been appointed in the summer of 2018
Daniel Cormier Net Worth
According to Celebrity net worth, Cormier has a net worth of $6 million. He nearly made half a million each for his last 3 fights.
Daniel Cormier Age
Daniel Cormier was born in Lafayette, Louisiana in March 1979. As of August 17, 2020, he is 41 years old.
Daniel Cormier Record
The professional MMA record of Cormier is 22-3-1. Out of his 26, MMA fights he has won 22 lost 3 and has one no contest with Jon Jones.
Daniel Cormier Personal Life
On February 16, 2011, he and his then-fiancee Salina Deleon had a son, Daniel Jr. On March 4, 2012, Cormier and his fiancee had a daughter. In June 2017, Cormier and Salina were married. Cormier and his former girlfriend had one daughter who died in a car accident on June 14, 2003.
Jon Jones Rivalry
Cormier was expected to face UFC light heavyweight champion, Jon Jones, at UFC 178 but one month before the fight Jones had to pull out due to an injury. The fight eventually took place at UFC 182.
At UFC 182 Cormier was defeated by Jon Jones via unanimous decision. The rematch with Jon Jones took place on July 29, 2017, at UFC 214. Jones defeated Cormier, recapturing the light heavyweight championship via knockout in the third round, after a head kick and plenty of strikes on the ground.
Cormier showed disappointment of the defeat and said "I guess if he wins both fights there is no rivalry. The rivalry started before UFC 182 when DC called out Jones after his fight and the rivalry still goes on. Both of them hate each other and keep having twitter battles.
Daniel Cormier the 'Double Champ'
Cormier faced Stipe Miocic for the UFC heavyweight championship on July 7, 2018, at UFC 226. He won the fight via knockout in the first round, becoming the second fighter to hold two titles simultaneously in the UFC. Cormier is one of four fighters to have held two UFC championships simultaneously.
Daniel Cormier vs Brock Lesnar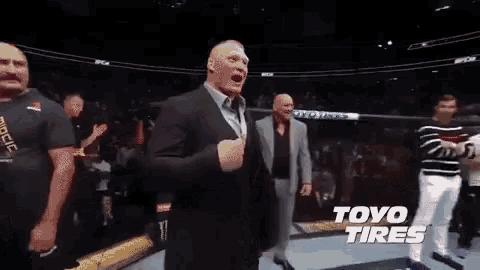 Right after winning his second belt at heavyweight, Cormier called out Brock Lesnar as there were rumours regarding Lesnar coming back to UFC and fighting for the championship. However, the fight didn't take place as Brock Lesnar retired from MMA and resigned with WWE after a few months.
The Retirement
Cormier decided to fight Miocic again for the 2nd time. The rematch took place at UFC 241. Cormier lost the fight by TKO in the fourth round. The trilogy fight between Cormier and Miocic took place on August 15, 2020, at UFC 252. Cormier lost the fight by unanimous decision and declared his retirement from the sport.
ALSO READ:
Derrick Lewis : Next fight, Where is he from, height, MMA record, Net Worth