There are multiple hierarchies when it comes to 'value' a person and when it comes to world sports, the primary thing the masses associate value with is a sportsperson or athlete's net worth.
Looking at the current scenario, certain names pop up when you are hit with the question of who is the most valuable figure in world sports in this day and age, or the most valuable of all time.
The likes of Michael Jordan, Tiger Woods, Michael Schumacher and Floyd Mayweather Jr come to the limelight when you list the all-timers, and looking at the current list issued by Forbes, Conor McGregor sits at the top, followed by Lionel Messi, Cristiano Ronaldo, Dak Prescott and others.
But what if I tell you, the most valuable person in sports, be it the current or all time, is not even an athlete in the first place? Rather, he is a doctor, named Dr James Andrews, and his deeds no doubt make him the most valuable person in sports, over any other athlete.
Because, without Dr Andrews, many of the MVPs in sport, may not have been MVPs, at all.
Dr James Andrews has saved the careers of some of the biggest names in sports
When a top tier athlete sustains a serious injury, chances are that the first, last and only resort they will take is a visit to Dr Andrews's office in Pensacola, Florida, and his resume has a rich list of clients that he has treated, such as Michael Jordan, Tom Brady, Adrian Peterson, Albert Pujols, Robert Griffin III, Jack Nicklaus, and the record goes on. On top of treating professionals, Dr Andrews has also treated many colleges, high school, and little league athletes over the years.
He is also the founder of the American Sports Medicine Institute — a nonprofit organization that investigates sports injuries and has also made reports on the infamous 'Tommy John' injury, a tear in the elbow ligaments that is prevalent among Major League Baseball pitchers. The pitchers who suffer the ligament tears, have to undergo Tommy John surgery, something that Dr Andrews is revered for.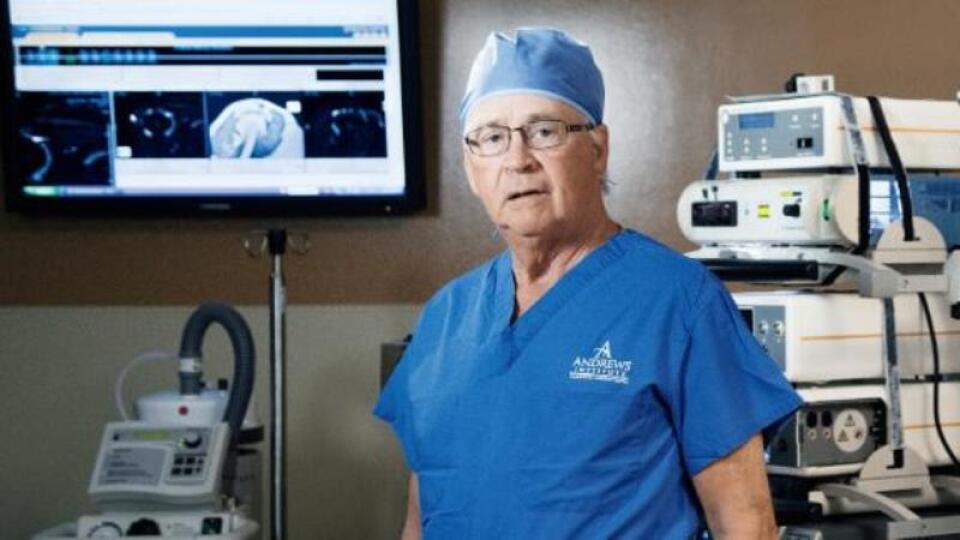 It is understandable why the top athletes rush to Dr Andrews to treat injuries, and how he has never, for once, let any of them down, and as a result, these athletes, who could possibly had their careers coming to an end or for a lesser extent, undergo months or years of hiatus, went back into peak performance and became what they became.
However, Dr Andrews didn't just appear out of nowhere as a Godsend miracle that each and every top athlete wants to rely on. For that, we have to go back to 1985, when a younger and certainly less experienced Andrews performed arthroscopic surgery of a young pitcher named Roger Clemens, a future seven time CY Young champion.
A first round (19th overall) pick of the 1983 MLB draft by the Boston Red Sox, Clemens had unfortunately suffered an undiagnosed torn labrum as a novice, essentially threatening the decorated career he was going to have in future.
If not for Dr Andrews and his brilliance, Clemens may just be another name in the list of Red Sox's records of potential future star pitchers who had their careers ended prematurely.
Dr Andrews, who was comparatively lesser known at that time, performed a successful arthroscopic surgery on Clemens, saving his career from an injury which was infamous to terminate careers at that time.
Since then, Dr Andrews has been the go-to surgeon for almost every single top athlete, as well as agent, coach and GM who know whom to rely on to save a career, and the 78-year-old essentially became the most valuable person in sports today.