The Blackpool Combat Club's Wheeler Yuta is all geared up to square off against Canada's own Kenny Omega this week on AEW Dynamite. Yuta has made it clear what it means to face Kenny Omega.
Wheeler Yuta: "This is a huge match"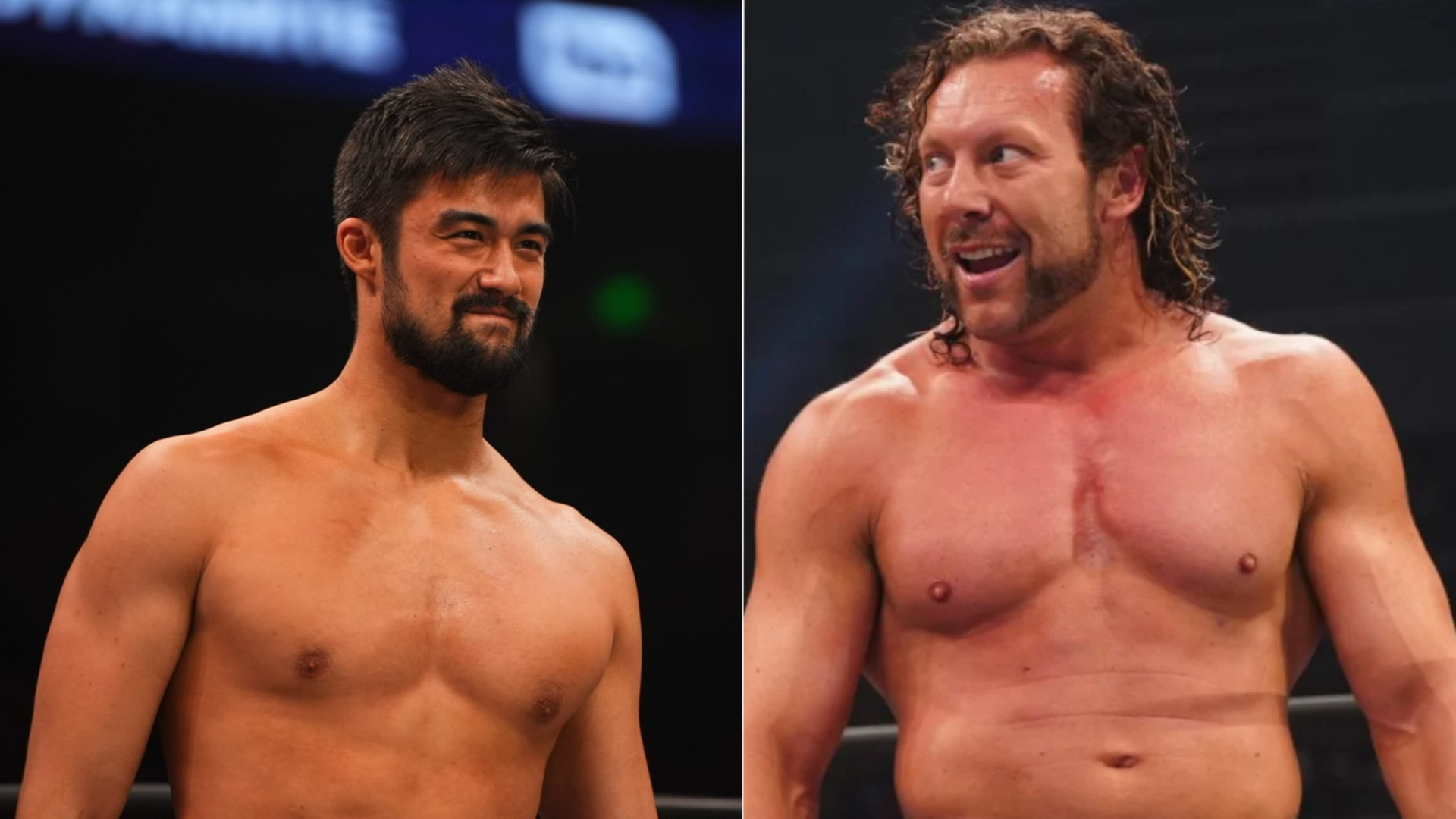 All Elite Wrestling's Wheeler Yuta was a recent guest on The Battleground Podcast to discuss a wide variety of subjects. When asked about going one-on-one with Kenny Omega this week on AEW Dynamite, Yuta said he understands how huge of a match this is, being Omega's first singles match in Canada on Dynamite.
"But yeah, I think that going into this match, this is a huge match," Wheeler Yuta said. "Obviously, he had an absolute classic match with Will Ospreay at the pay-per-view, but he's got to be hurt. He's got to be banged up like there's no way around that. You can watch the match; you see all the risks that they took, all the impact that he took, so he's got to be banged up.
"So I think that's something I could use to my advantage, but I know that he's gonna be super fired up. He's not happy with me. He's not happy with losing the US championship. He's not happy, just in general, with all the things that have been going on between The Elite and the BCC. And this is, I believe, Kenny's first singles match on a Dynamite in Canada, don't quote me on that if I'm wrong, but I believe this is a very special moment for him. He's very much going to be angry, motivated, but I'm just as excited and just as motivated to prove that I belong in this spot."
When asked if he believes he's operating at his highest level to date right now going into a singles match with someone like Kenny Omega, Yuta said he thinks he's the best version of himself that he's ever been.
"I can only continue to grow and continue to get better, but I think I'm definitely the best version of Wheeler Yuta that I've ever been," Wheeler Yuta said. "So I'm excited to just sort of be able to take all those tools, all the things that I've learned from the BCC, and I think you've seen them obviously in our multi-man matches.
"You've seen them in the singles matches I've had in the past, but hopefully, this is now the fully formed Wheeler Yuta, and I can start to really get to that next level, and what better way to do it than to beat Kenny again, this time in his home country in a singles match."
https://www.youtube.com/watch?v=S6L5Q_jr-wY