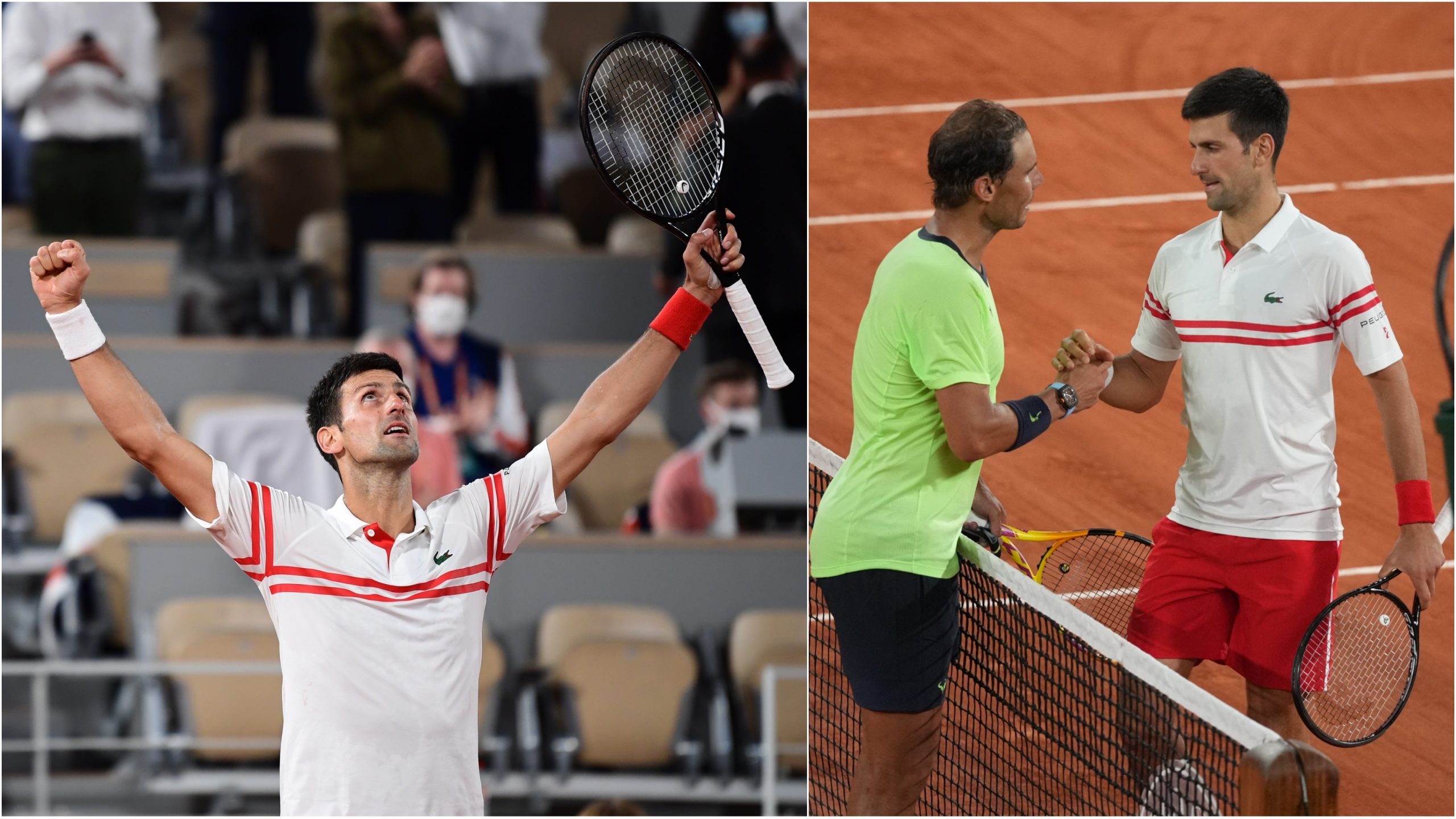 Advertisement - Please Continue to Read Below
The World No.1 Novak Djokovic has overcome the 13-time Champion Rafael Nadal in the semi-final of Roland Garros on Friday in a thriller of a contest between the two.
Novak Djokovic makes a comeback after being a set down
Novak Djokovic was trailing by a set early on in the game. But, he was able to make an emphatic comeback in the highly anticipated French Open semi-final and the Spanish ace conceeded his third ever defeat on the Parisian clay for after the match saw 3-6, 6-3, 7-6(4), 6-2 result on Friday.
They locked horns for the 58th time since they first locked horns in 2006 with the Serbian leading the series 30-28. Nadal was eyeing to register a record-extending 14th French Open title and on his journey to the semi-final won the first five games.
Novak Djokovic punches ticket to the Final
But Serbian International Djokovic gained momentum after winning the second set and then edged past him in an exciting 97-minute third set on a tiebreak. He broke tiring Nadal's serve for a 4-2 lead in the fourth set, he finished the match soon and registered a first triumph on Nadal at the French Open since he beat him in the 2015 quarter-final.
In their clash in 2015, Novak Djokovic had tallied straight sets win but was argued by the fact that Nadal was still recovering from injuries but in the latest affair, they were on top their game.
Djokovic kept a low-key celebration and certainly expressed the respect for the 20-time Grand Slam winner. The Serbian said: "First I want to say it is a privilege to be on this court with Rafael Nadal. The biggest match I have ever played here in Paris."
He added: "Also the best match with the best atmosphere for both players.To win against Rafa on this court you have to play your best tennis, and tonight I played my best tennis."
Apparently Nadal accepted the defeat graciously and wished well for the Finalist and reflecting on the contest, he said it was not his day. He said, "Well done for him. It was a good fight out there. I tried my best, and today was not my day."
Novak Djokovic has now punched his ticket for Roland Garros Final and would be locking horns with Stefanos Tsitsipas in the grand finale on June 13 at Roland Garros Stadium.
Also Read: