The sixth matchday of Week 13 of the 2020-21 NBA season has concluded and it's time to take a look back at the scores and highlights of the matches and standings of the teams.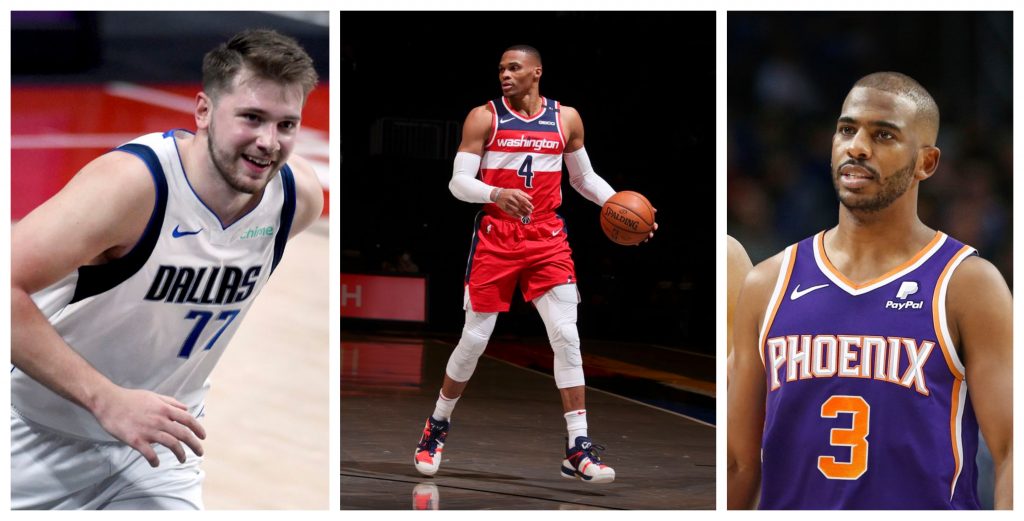 Nuggets 108-113 Pelicans
A topsy turvy encounter at the Ball Arena ended in the favour of the New Orleans Pelicans. Nikola Jokic's imperious triple-double was overshadowed by the 60-point show by Brandon Ingram and Zion Williamson.
This was only Nuggets' second loss in the last ten games as they continue to make a strong case for the playoffs.
Celtics 112-96 Magic
Orlando magic were punished for a lacklustre second quarter at the TD Garden as Boston Celtics returned back to winning ways.
Jaylen Brown led the scoring with 34 points while Jayson Tatum played second fiddle by scoring 23 points for the win.
Pistons 86-100 Bulls
Detroit Pistons were handed their 30th defeat of the season by the Chicago Bulls at the Little Caesars Arena.
Every Bulls player entered on the scoring sheet as Pistons fell behind in the second quarter. The hosts could only score 41 points in the latter half of the contest
Nets 113-106 Wizards
James Harden and Kyrie Irving combined for a total of 54 points in Brooklyn Nets' decisive win over Washington Wizards.
Russel Westbrook's triple-double, ended in vain as the Wizards leaked 38 points in the second quarter and could never recover from the half-time deficit.
Cavaliers 116-104 Raptors
Collin Sexton's 36 point display tilted the contest in favour of the Cleveland Cavaliers at the Quicken Loans Arena.
The match swerved in favour of the hosts in the third quarter where they outscored the Raptors 36-18. With this defeat, Raptors' losing streak extended to 8 games.
Knicks 100-101 76ers
Philadelphia 76ers, contesting without Joel Embiid, edged out Knicks after overtime in a Madison Square Garden classic.
The tie was forced into overtime with the score tied at 88 apiece after regulation time. Shake Milton top-scored for the winners with 21 points. Julius Randle posted 24 points for the Knicks.
Trailblazers 92-132 Mavericks
Portland Trailblazers were blown away by an onslaught by Dallas Mavericks as they slumped heavily to a 40-point defeat.
Damian Lillard top-scored with 19 points for the hosts, but his outing was no match for Luka Doncic's 37-point display. The win snaps Trailblazers' winning run to just three games.
Suns 111-94 Lakers
Playing without the formidable duo of LeBron James and Anthony Davis, Lakers were outplayed by Phoenix Suns, who extended their lead above them in the second place.
Chris Paul recorded a triple-double as Deandre Ayton and Devin Booker scored 26 points each. Montrezl Harrell posted 23 points and 10 rebounds for the visitors.
NBA Week 13 Standings
Eastern Conference
Philadelphia 76ers
Brooklyn Nets
Milwaukee Bucks
Atlanta Hawks
Miami Heat
Boston Celtics
New York Knicks
Charlotte Hornets
Indiana Pacers
Chicago Bulls
Toronto Raptors
Cleveland Cavaliers
Washington Wizards
Orlando Magic
Detroit Pistons
Western Conference
Utah Jazz
Phoenix Suns
Los Angeles Lakers
Los Angeles Clippers
Denver Nuggets
Portland Trail Blazers
San Antonio Spurs
Dallas Mavericks
Golden State Warriors
Memphis Grizzlies
New Orleans Pelicans
Oklahoma City Thunder
Sacramento Kings
Houston Rockets
Minnesota Timberwolves
Read Also: