With the NBA preseason fully underway at the moment, the players are looking to register valuable match practice while the coaches aim to fine-tune their tactics for the regular season. During the most recent leg of the preseason matches, Stephen Curry and James Harden grabbed the eyeballs with their revamped looks.
Stephen Curry unveils brand new hairdo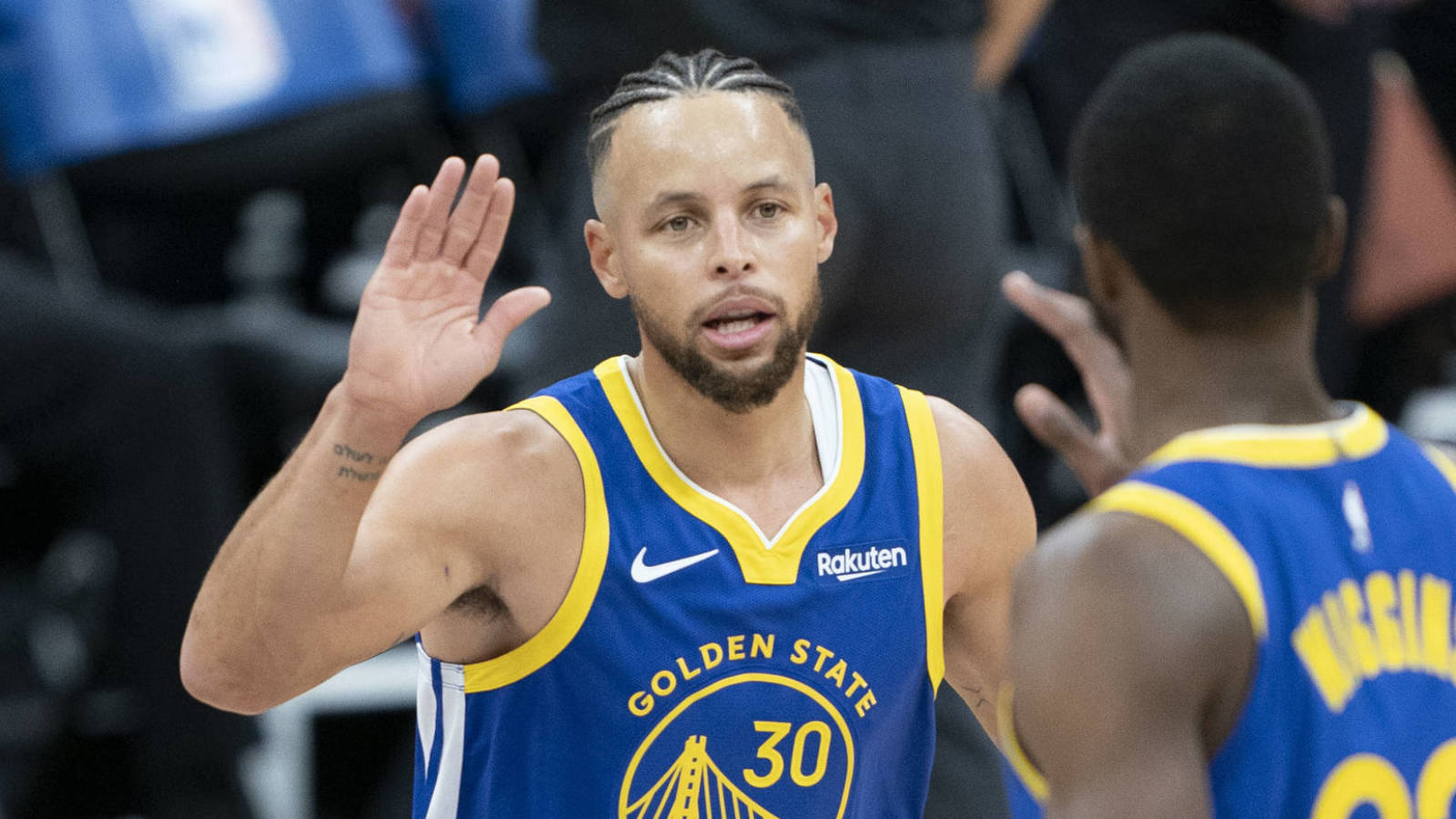 Golden State Warriors contested in a preseason match against the Sacramento Kings where Curry revealed his latest hairstyle. The three-time NBA champion now has braids with his hair tightly shaved between the braid gaps on his head.
During Warriors' previous preseason game against the Denver Nuggets, Curry had sported a hairband as well, viewing the braided hairdo only partially.
The point-guard has sported a similar hairstyle back in August as well which was seen during ESPN's telecast of the NBA Draft Lottery.
Fans appalled to see James Harden's current state
James Harden has been all over the media with the fragile state of his future with the Rockets. But for once, apart from his future, the former MVP has hogged the headlines with his questionable physique.
Harden has earned the wrath of newly appointed coach Stephen Silas after the player failing to make it to the practice sessions. He was last seen partying at a rapper's birthday party and the result is quite evident to the eye.
During Rockets' preseason fixture against the San Antonio Spurs, Harden was seen on the court for his warm ups and the fans quickly took it to social media to voice their surprise.
Harden registered 12 points, 4 assists and 3 rebounds during his 21-minute stint on the court against the Spurs.
"I don't try to ask him about that because that's his personal business. All I worry about is what we can do to make this Rockets team the best that we can be." Harden's teammate John Wall stated following the preseason fixture win.
If you like reading about MMA, make sure you check out MMAIndia.com
Also, follow India's biggest arm wrestling tournament at ProPanja.com
Also Read: