NBA franchises kickstarted their preparation for the upcoming season with training camps. Houston Rockets were no exception, but they had to start the proceedings without their ace player, James Harden. The long wait came to an end after the player made a late arrival to the training camp and explained the reason behind his absence to the media.
Harden was instantly bombarded with questions pertaining to his presence in Atalanta and Las Vegas instead of training with his teammates in Houston. In reply, the former MVP claimed that he was training as well, but with his personal trainers in those aforementioned cities.
The eight-time all-star dodged the queries behind his intention to leave the Houston Rockets. He claimed that he is currently only focused on the present and did not divulge any details regarding the plan behind a possible departure.
"Right now I'm just focused on being here," Harden said. "Today was good. Yesterday felt really good. First time since the bubble."
Harden was also asked about Houston Rockets' newly appointed general manager Rafael Stone. To the question, he replied that he is yet to have a conversation with him.
Harden's attitude a major reason behind Westbrook's departure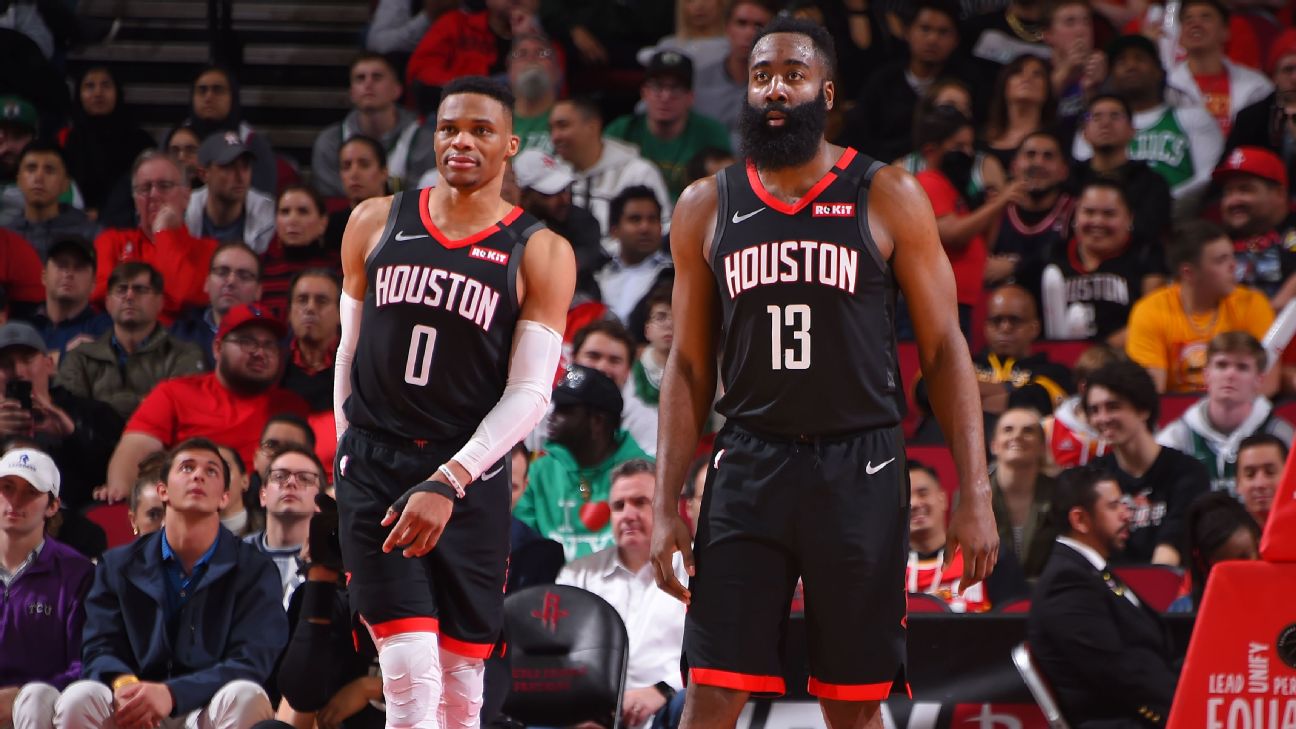 James Harden has made life difficult for those around with him in the franchise. His attitude has reportedly not gone down well with newly appointed coach Stephen Silas and also Russell Westbrook, who departed the franchise for Washington Wizards.
According to a report, Westbrook was extremely unhappy with his former teammate's casual attitude towards everything.
The casual attitude is seemingly on display as Harden was reportedly out attending a rapper's birthday party while his teammates prepared for the season. The player's return to the court brought shellshocked reactions from the fans after the sight of his extremely out of shape physique.
If you like reading about MMA, make sure you check out MMAIndia.com
Also, follow India's biggest arm wrestling tournament at ProPanja.com
Also Read: