Giannis Antetokounmpo's free throw merits came back to haunt him during Milwaukee Bucks' playoff fixture against Miami Heat. The reigning MVP had a poor game from the line, averaging less than 50, and even had one of his attempts called off after he was found to be violating the 10-second time allotted for a free throw.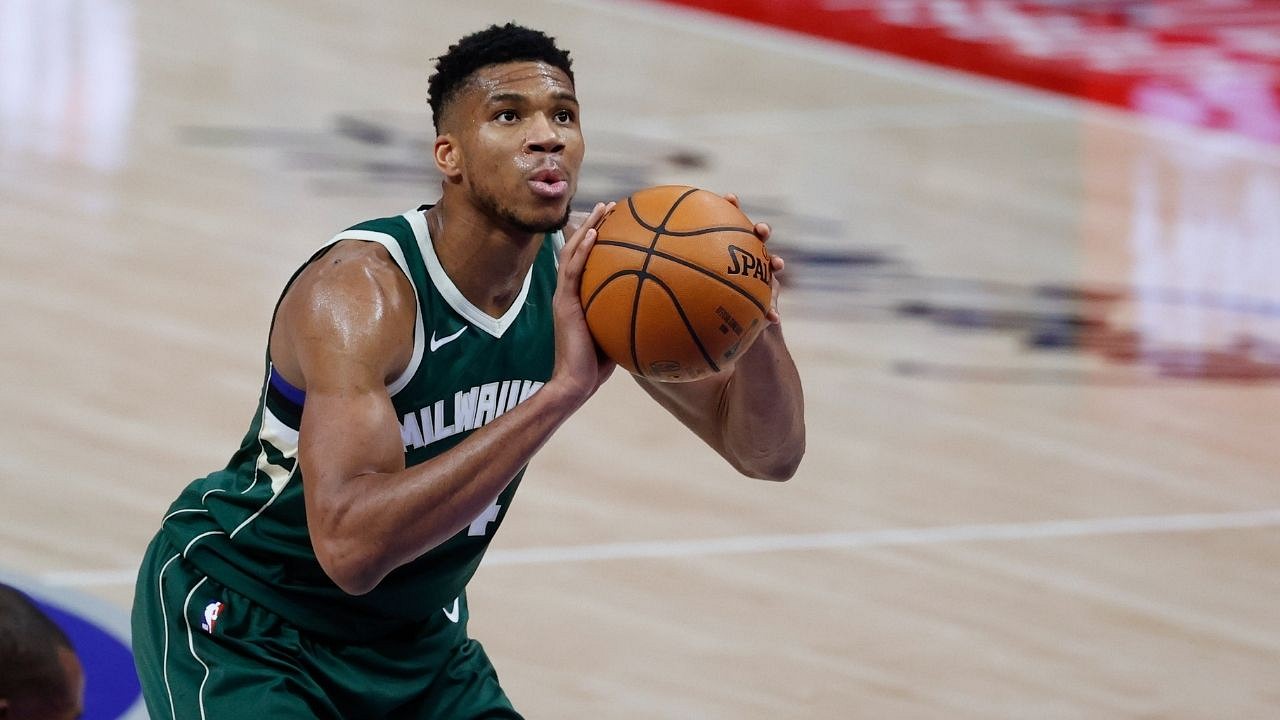 Milwaukee Bucks overcame a stern challenge by the previous year's finalists with the game running into overtime. The number 3 seed eventually prevailed 109-107 courtesy of Khris Middleton's shot in the final second of the game to attain a 1-0 lead in the first round of playoffs.
Giannis had a notable outing at the Fiserv Forum with 45 minutes under his belt which yielded 26 points, 18 rebounds, and 5 assists.
However, he was only 6-from-13 when it came to free throws, and his last free-throw which was successfully converted was not counted due to the 10-second time violation while attempting a free throw.
With a little over a minute left in the fixture, the Bucks had the chance to gain a two-point lead over their counterparts, but the play resumed without the free throw being counted which left the Bucks fans and the bench equally shocked.
Watch the incident right below:
The missed chance proved to be costly as Jimmy Butler was able to make a clutch basket to tie the scores 99-99 and send the game into overtime.
Giannis won't change his routine just because of a sole call
After the match, the 26-year-old admitted probably having received numerous warnings when it came to the time he spent before making the free throws. He added that it was a great call and chose not to complain about it.
"I don't remember. Probably. Probably I did, but I don't remember. And I'm not just going to stand up that play and I'm not going to complain about it because that's not who I am. If it was a ten-second call, then great call.
Like I'm going to keep doing my routine. Keep trying to make my free throws. And if it's going to be ten seconds, then it's going to be ten seconds. I'm going to live with that," he said
Following the free throw troubles he faced last season, Giannis had spurred things up with a tweaked technique, but that seems to be far from effective.
Also Read: