The corona chaos has now reached the shores of Australia to disrupt the Australian Open with 3 players coming out Corona positive even before the tournament has officially begun.
15 charter flights have been organized to bring 1200 players, coaches, and officials to Melbourne for the Australian Open at Melbourne Park starting February 8. A member of the flight's crew coming in from Los Angeles and an employee working for the Australian Open tested positive for COVID-19. The 24 players who were on board the aircraft have been put into self-isolation in their hotel rooms in Melbourne, as a result.
Another flight from Abu Dhabi saw a non-player passenger test positive for the virus, prompting the organizers to usher 23 players into hotel quarantine.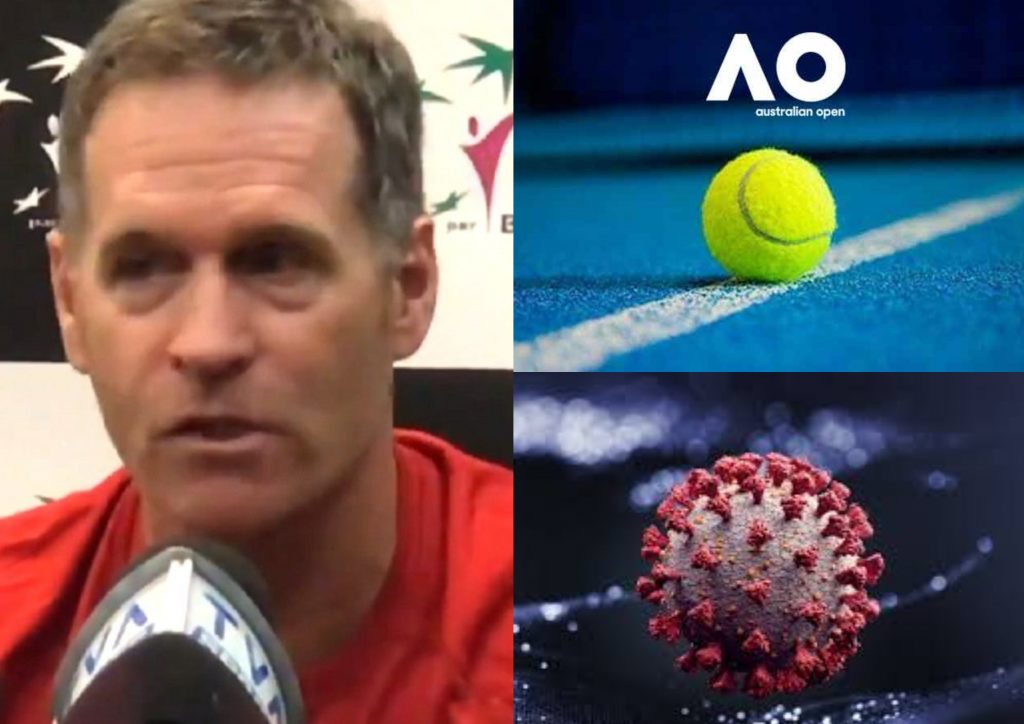 The corona breach in Melbourne-
The isolated players will not be able to leave their hotel rooms for 14 days until they are medically cleared. Other players will also have to quarantine for 14 days but will be allowed to train under strict conditions and with supervision for up to 5 hours a day.
One of the persons who tested positive was Sylvain Bruneau, the coach of 2019 US Open champion Bianca Andreescu.
"I am deeply sorry to share that I have just tested positive for COVID-19 (corona) upon arrival after traveling from Abu Dhabi," Bruneau wrote in a media statement
"I am extremely saddened and sorry for the consequences now on everyone's shoulders sharing my flight. The rest of my team is negative and I sincerely hope that any further disruption is kept to a minimum," he concluded.
Also read:Roman Reigns' new opponent for Royal Rumble revealed after Adam Pearce pulls off a swerve
The 47 players will not now be allowed out to practise and train for the five hours each day agreed to as part of their build-up to the opening major of the year, Tennis Australia said.
Australian Open-the road ahead-
Kei Nishikori, the 2014 US Open runner-up who tested negative for COVID-19 after having two positive tests, and 2-time Australian Open champion Victoria Azarenka were reported by local media to be among a group of players who arrived on the flight from LAX.
"We are communicating with everyone on this flight, and particularly the playing group whose conditions have now changed, to ensure their needs are being catered to as much as possible, and that they are fully appraised of the situation. Our thoughts are with the two people who tested positive on the flight and we wish them well for their recovery," Australian Open tournament director Craig Tiley said.
This is the second big jolt suffered by the tournament officials after the news of Andy Murray testing positive for coronavirus was confirmed earlier this week.
Also Read