Boston Celtics legend K.C Jones passed away that the age of 88 on Friday. Jones had a glittering career in the NBA with 12 championships under his belt, 8 as a player and 4 further again as a coach.
The franchise announced the demise of the third member of the iconic Celtics dynasty following the deaths of John Havlicek in 2019 and Tommy Heinsohn earlier this year.
Jones was an integral part of the team and won eight straight championships during his first eight seasons. With his impeccable record, he is only one of the three players to boast an 8-0 record in NBA Finals.
Here is the statement shared by the Boston Celtics following the passing of Jones
"K.C. also demonstrated that one could be both a fierce competitor and a gentleman in every sense of the word. He made his teammates better, and he got the most out of the players he coached. Never one to seek credit, his glory was found in the most fundamental of basketball ideals — being part of a winning team. The Celtics family mourns his loss, as we celebrate his remarkable career and life."
Following the end of his playing days which earned him eight championships, Jones took to coaching teams. He won his first NBA championship as an assistant coach with the Los Angeles Lakers. His journey with the Celtics continued as he was appointed as the assistant coach in 1978 which eventually led to the head coach gig.
The 1989 Hall Of Fame inductee proceeded to lead the Larry Bird-era team to four finals out of five years, winning two out of them in 1984 and 1986.
Bill Russell shares tribute for his friend K.C Jones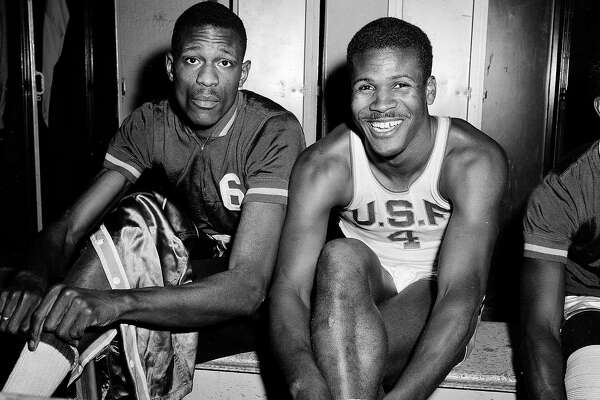 K.C Jones was the roommate of another Celtics legend Bill Russell and their friendship extended to the court as the duo dominated the league together.
Apart from this massive championship tally, he was also the recipient of the NCAA Championship and an Olympic Gold medal with the USA in 1956. The accolades make him one of the seven players to achieve the iconic "triple crown".
Bill Russell posted a touching tribute on Twitter for his dear friend, who he has known over 60 years. His tweet read:
I just received a call letting me know my x-roommate/teammate & most of all friend the great KC Jones passed this morning. Prayers to his family. We have been friends for almost 60yrs, this our last photo together. Friends for life #2020Usuck! #RIP ⁦@NBA⁩ ⁦@celtics
Also Read: