The former WWE star Braun Strowman(Adam Scherr) had a great stint in Vince McMahon's company, who became a top star and being heavily featured in the main-event picture. However, circumstances became difficult for him when he was released by the company, citing the reason being 'budget cuts'. After being away from the squared circle for some time Braun Strowman made his in-ring return a special event called "Free The Narrative II: The Monster In Us All" as he squared off against another former WWE star, EC3. This marked his first match since being let go by WWE.
Now as it seems, 'The Monster Among Man' has a huge decision to make regarding his future in the pro-wrestling industry. There is a possibility that Braun Strowman could end up inking a deal with IMPACT Wrestling.
IMPACT Wrestling is "heavily interested" in Braun Strowman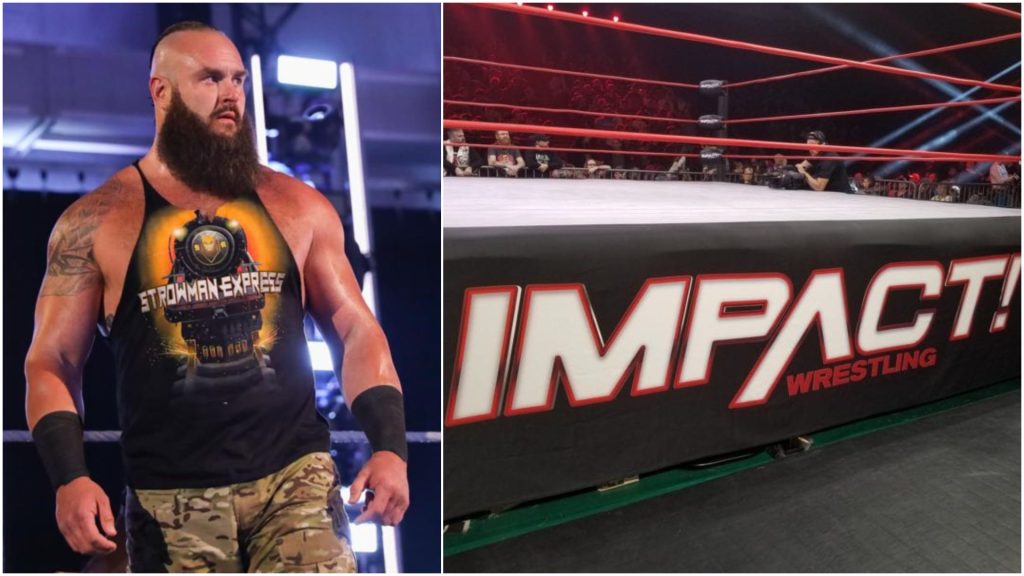 It has been heavily reported that Strowman is in high demand of IMPACT Wrestling. According to Sean Ross Sapp of Fightful Select, IMPACT Wrestling is "heavily interested" in signing Strowman to their roster. Ross Sapp also noted that there's been a push backstage in IMPACT for the past month to bring him in. But is it a good idea?
Jim Cornette recently shared his thoughts on the same during The Jim Cornette Experience podcast. The wrestling legend stated that he isn't following IMPACT Wrestling and doesn't care if Strowman ends up joining them.
ALSO READ: WATCH: Junior Dos Santos takes a huge table bump on his pro-wrestling debut at AEW Rampage
It has been noted that the company has strived to garner ratings since its inception but even a big name such as Strowman is unlikely to help them.
It is difficult to tell which stars Braun Strowman will be facing in IMPACT if he signs a deal with them. There is not much depth to the roster to take on such a heavyweight like  Strowman. However, heavyweights like Moose and W.Morrisey could rub shoulders with him.
Of course, since IMPACT Wrestling has a working relationship with promotions such as AEW and NJPW, 'The Monster Among Men' could be involved in a variety of matches against a variety of opponents, something that would not have been possible in WWE, since they don't have any partnerships with other companies.
Braun Strowman is likely to make his IMPACT Wrestling debut at Bound For Glory PPV
Bound For Glory is a massive event for IMPACT Wrestling and the card is already stacked with some exciting matches. The show could see some surprises while it will also see the debut of 'The IInspirations'(Cassie Lee and Jessica McKay), who are going to get a Knockouts Tag Team Title shot.
ALSO READ: AEW star attacks The Rock with a freestyle rap
So, the promotion could certainly decide to bring in such a well-established name like Strowman as well. The former WWE Universal Champion has been heavily linked with IMPACT and a recent report has also made the signing more firm.
Braun Strowman was reportedly spotted meeting with Impact Wrestling Executive VP Scott D'Amore, according to PWInsider. The two were seen talking at a hotel bar near the Motor City Comic Con in Detroit, Michigan last night. So, these are the indications that Strowman's move to the promotion might be a done deal.
The debut of Braun Strowman seems like a matter of time now as Bound For Glory is set to take place on Saturday, October 23 and we will see if he shows up at the event.
Highlights:
IMPACT Wrestling wants to sign Braun Strowman
Strowman could debut at Bound For Glory