WWE reportedly made a lot of money by their zombie-infested promotion of a movie during their Backlash pay-per-view event.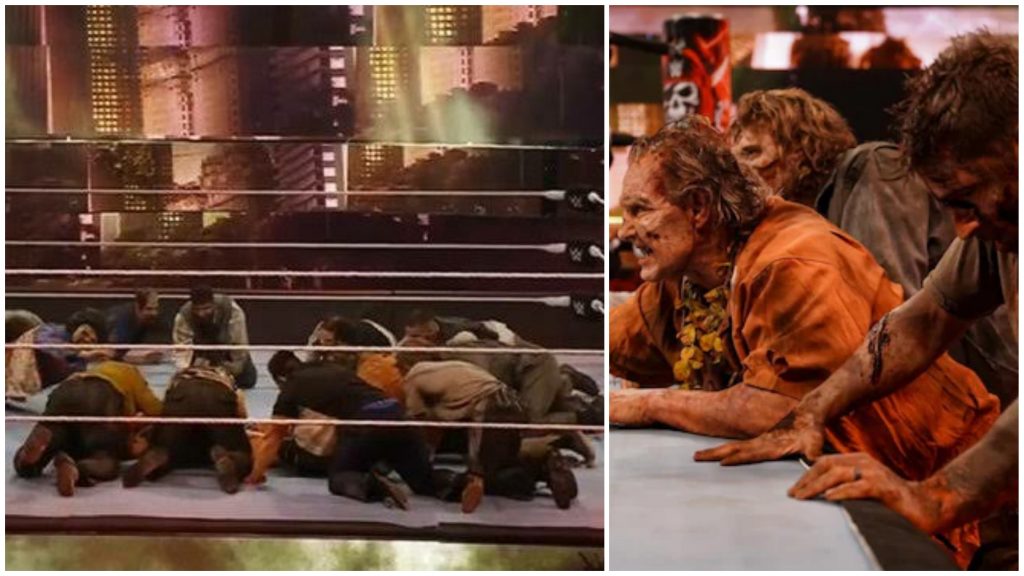 ZOMBIES CONSUMED MIZ & MORRISON AT WWE BACKLASH
Zombies were first seen when The Miz and John Morrison tried to speak with the lumberjacks to be present in the ringside for the former's match against Damian Priest. However, their backstage plan failed as the lumberjacks turned out to be zombies.
It was not an one-time appearance, as the undeads appeared yet again. They indeed took on the roles of the lumberjacks in the Priest VS The Miz match. During the match, the rivals teamed up in order to fend off the zombies. In the end, Morrison was apparently devoured by the zombies which distracted The Miz. Priest performed Hit the Lights on his opponent to win the match. Following the match, several zombies entered the ring and consumed The Miz as well.
THE CRITICALLY PANNED CAMEO WAS A PROMOTION FOR A ZACK SNYDER MOVIE
The zombie apperance was a promotion for "Army of the Dead", a 2021 American zombie heist film directed by Zack Snyder, with a screenplay by Snyder, Shay Hatten, and Joby Harold based on Snyder's screen story. The film stars an ensemble cast that consists of WWE future Hall Of Famer Dave Bautista. In the movie, after a zombie outbreak in Las Vegas, a group of mercenaries takes the ultimate gamble by venturing into the quarantine zone for the greatest heist ever.
While the zombiefest was universally panned by the fans, Warner Bros reportedly shelled out a seven figure amount to the company to have their film promoted at a pay-per-view. It is being reported that Nick Khan, WWE President & Chief Revenue Officer, was the mastermind behind the bizarre deal.
The zombies were mostly WWE developmental talents, but Former WWE Tag Team champion Scotty 2 Hotty, an Attitude Era favourite, was under the make-up as well. Chance Barrow, Joe Ariola, Bronson Rechsteiner, Drew Kasper, Joe Gacy, Jacob Kasper, Asher Hale, Ari Sterline, August Grey, Ikemen Jiro, Daniel Vidot, Jake Atlas, and Xyon Quinn, all developmental talents, were also under the costumes.
The most unfortunate moment was not the appearance of the undeads, but that The Miz got injured in the middle of the match, in what was the first major injury of his professional wrestling career.