James Harden's departure from the Houston Rockets has been well documented. Right from his final press conference following the loss against Lakers to the blockbuster deal involving four franchises. After settling into the Brooklyn Nets side, light has been shed on the scenario in the Rockets' dressing room prior to his trade.
Harden's teammates were not pleased with the topsy-turvy situation involving Harden which impacted the franchise. Following the meeting, Harden claimed in a press conference that the situation with the Rockets cannot be fixed and also that the current team lacks in quality compared to the elite teams in the league.
According to The Athletic, the franchise held a team meeting led by coach Stephen Silas. The meeting involving the players was reportedly tense and saw senior players such as John Wall and DeMarcus Cousins demanding accountability from the eight-time All-Star player. They also questioned Harden's commitment during the meeting.
"During the meeting, which was led by Silas, and which sealed his decision to keep Harden out of subsequent team activities until a trade was complete, sources say multiple teammates expressed displeasure with Harden's recent body language and effort,
"Silas had asked if anyone wanted to share their unfiltered views, and the dialogue about their dysfunction began from there." the report stated
Same points about Harden were addressed by Russell Westbrook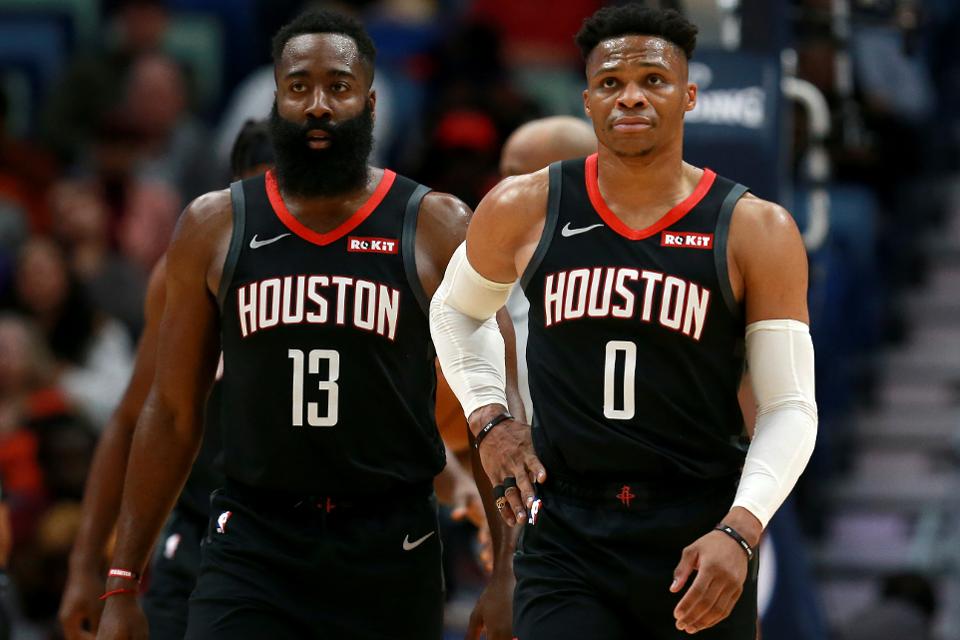 The meeting progressed with John Wall and DeMarcus Cousins raising their concerns and reportedly, these were the same points brought up by former Rockets player Russell Westbrook.
It painted an uncomfortable and the same old picture for the members who were present before as well.
"John Wall and DeMarcus Cousins both spoke during the meeting, sources said, seeking a direct response on Harden's level of commitment and preaching about the importance of accountability.
For those who had been with the Rockets back when Westbrook preached the same message to anyone who would listen, these uncomfortable dynamics were all too familiar,"
Houston Rockets haven't had a merry start to the season and they currently lie 13th in the table with a 4-7 record.
Also Read: