Advertisement - Please Continue to Read Below
Rhea Ripley, the NXT star during a recent interview revealed that the WWE veteran Triple H has played a major role in her career and becoming a top star in NXT.
Rhea Ripley is glad to get praised by Triple H
Triple H recently spoke about Rhea Ripley stating that she could potentially headline WrestleMania one day and the former NXT Champion would take over the spotlight.
Ripley has made quite an impact following her arrival in WWE. During the interview, she was awed with the appreciation of Triple H as it means a lot for her. She revealed that it was because of 'The Game' that she took interest in WWE and now getting praised by him is incredible.
She said, "Listening to that is wild to me. Growing up, Triple H is the reason I started watching WWE and the reason I started wrestling. Now he's my boss and saying that I might be the one to main event WrestleMania in the next five years – to me that's amazing."
"To think how far I've come from wrestling in little Adelaide, South Australia, to now having Triple H say nice words about me and putting me over everyone is wild", added Ripley.
The women's wrestling has evolved over the years and in the recent times, stars like Charlotte, Becky Lynch, Bayley and Sasha Banks were the flag-bearers of the women's revolution on the main roster following their stint in NXT.
They have raised the bar of the women's wrestling. Now, the South Australian native is eyeing to take the spotlight and become the face of the division, with Triple H having the faith in her.
She said, "Of course [I want to be the face]. It gives me a lot of confidence within myself because I know he (Triple H) sees a lot in me and I'm glad he does and I'm happy he does. Sometimes you need a confidence boost in anything you do and it's nice to get that from someone like Triple H."
Rhea Ripley continued, "I normally like to prove people wrong and that gets me going and that's what makes me push myself to the next level but every now and then it's nice to get some positivity and I can use that to become the best Rhea Ripley."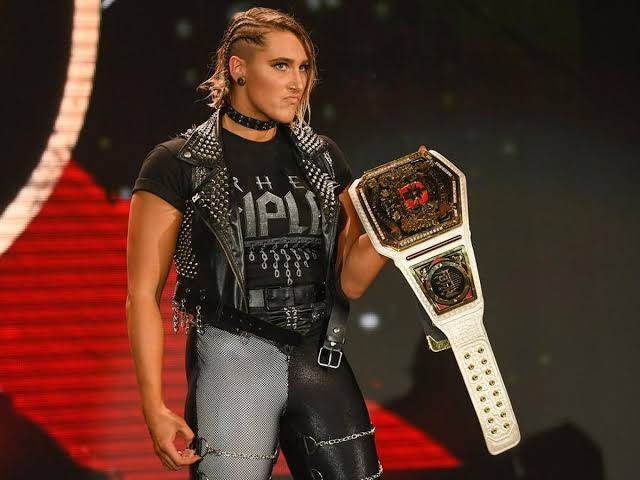 Rhea Ripley has held the NXT Women's Championship once and was the inaugural WWE United Kingdom Women's Champion. She was also featured on WrestleMania 36 but unsuccessfully defended her NXT women's title.
If you like reading about MMA, make sure you check out MMAIndia.com
Also, follow India's biggest arm wrestling tournament at ProPanja.com
Also Read:
Braun Strowman wants Drew McIntyre in Team Raw for Survivor Series
https://www.thesportsroom.org/the-rock-thanks-the-undertaker/