Advertisement - Please Continue to Read Below
Nikki Cross posted a video on Twitter on Thursday and explained her actions after she lost to Bayley on Smackdown.
Nikki Cross apologized to Alexa Bliss
On July 31 episode of WWE Smackdown, Nikki Cross faced Bayley in a match for the WWE Smackdown Women's Championship. After a hard hitting battle, Nikki was pinned for a three count by the Champion, Bayley to retain her title.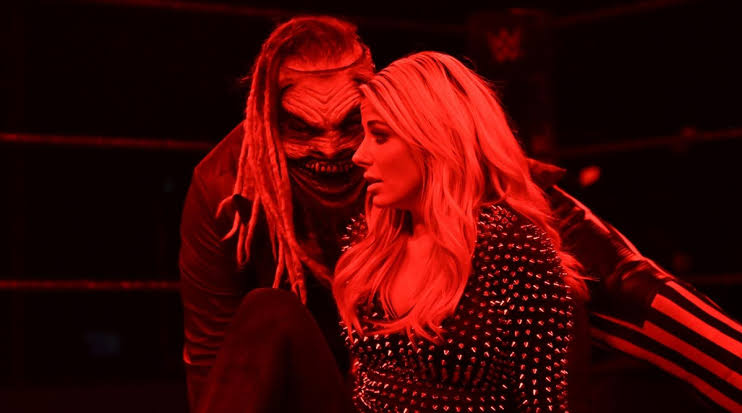 Following the defeat, Nikki Cross looked disappointed. Alexa Bliss, her tag partner tried to console her but Nikki shoved her down and left the ring. Bray Wyatt's alternate persona, The Fiend appeared in the ring and eventually attacked "The Goddess", Alex Bliss with the Mandible Claw.
An apologetic Nikki Cross admitted that winning the WWE Smackdown Women's Championship has gotten into her head too much. But Nikki is also concerned about her best friend after what she did to her and wants to mend things. She said in the video, "For the last couple of weeks now, I've been trying to think on what to say."
She added, "Trying to think of the right thing to say. I keep replaying it over and over in my head, pushing Alexa down like that. I think I just let the obsession of becoming SmackDown Women's Champion just get to me too much. I left my best friend like that. I left my best friend for what? I didn't win, so what was it all for? I just wanna talk to her so badly. I just wanna tell her, 'I'm sorry.' I did this. This all on me. All of it left my best friend alone and vulnerable. No matter what, I know that I have to make that right."
— Nikki Cross (@NikkiCrossWWE) August 14, 2020
Alexa Bliss and Braun Strowman had an incomplete romantic angle during the WWE Mixed Match challenge. WWE had been trying to include this in the feud between Braun Strowman and The Fiend. Previously, Bliss was featured as some representation of Sister Abigail to distract Strowman, in the match between Braun Strowman and The Fiend at "The Horror Show at Extreme Rules"
Alexa Bliss and Nikki Cross have won the Women's Tag Team Champions twice and are the first team to do that in WWE history.
Alexa Bliss hasn't yet replied to the explanation of Nikki Cross. Fans are awaiting what "The Goddess" has to say about this.
If you like reading about MMA, make sure you check out MMAIndia.com
Also, follow India's biggest arm wrestling tournament at ProPanja.com
Braun Strowman returns to seal Summerslam title match with The Fiend for the WWE Championship