Haas F1 racer Nikita Mazepin has been warned for his "unsportsmanlike" conduct during Sunday's Formula 1 Russian Grand Prix in Sochi Autodrom. He was shown the black-and-white flag for executing a block during the race that could have been catastrophic for Scuderia AlphaTauri racer Yuki Tsunoda, as he could have crashed into the wall. Nikita Mazepin was racing for position and Tsunoda came up behind Mazepin to pass him. The FIA Formula One Race Director Michael Masi has warned Nikita Mazepin that moves like that will not be entertained further.
Nikita Mazepin had made the move at Turn 12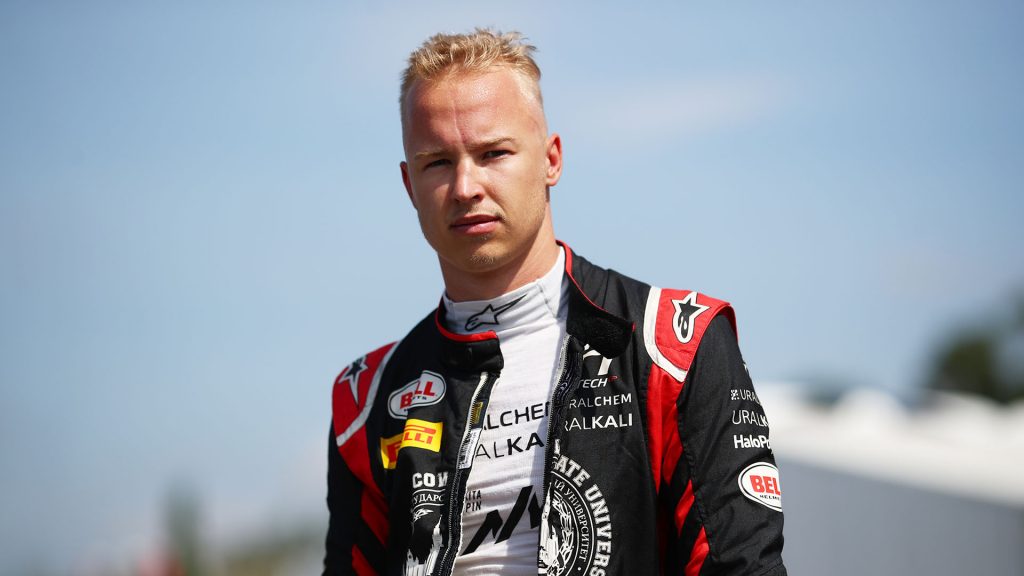 The Haas driver responded with a small move to the left that could have put Tsunoda into the wall. Mazepin was immediately warned about his actions and was shown the black-and-white flag. The Russian racer finished the race being at the 18th while the Japanese racer got the 17th position.
ALSO READ: F1 Russian GP Results: Lewis Hamilton secures 100th career win in a dramatic fashion
Michael Masi spoke to The Race and noted the move that took place at Turn 12. He has noted how Yuki Tsunoda was about to overtake Mazepin but could not as the Russian racer blocked him. Masi said that moves like that will not be tolerate going forward.
He said: "Going through Turn 12, it was just the move that he came across so late with Yuki, who was overtaking with DRS – it's one of the things that we've said a few times and that we've issued black-and-whites for before, that it's unsportsmanlike conduct and not something that we would tolerate."
Check out the moment below:
Missed this one 😳

Mazepin nearly putting Tsunoda in the wall 😬 Close one there… pic.twitter.com/yigD4nMil9

— Formula 2 Insider (@Formula2Insider) September 27, 2021
Yuki Tsunoda was not the only victim
Tsunoda took to the radio to utter a "what the f**k" but the Russian driver's second victim on the day, Williams racer Nicholas Latifi is not concerned about the move.
Latifi had to back off a few times as he tried to pass into Turn 2 but could not make the move at the last minute.
Latifi said spoke about the moment and said that's how Mazepin drives. "He was always moving very late, nothing that was worth me coming on the radio. But that's kind of Nikita's style, the way he drives. It didn't seem like anything over the limit for me, but he does always leave it until the last minute which is not the best, but that's how he is."