Portland TrailBlazers survived to win 134-133 vs the Brooklyn Nets to clinch the 8th seed in the NBA Western Conference and now face Memphis Grizzlies in a play-in series. With the Phoenix Suns winning their final seeding game on Thursday night against the Dallas Mavericks, the Portland TrailBlazers needed to win to confirm the 8th seed in the last of the NBA seeding games in Orlando.
Portland TrailBlazers 134 – 133 Brooklyn Nets
Portland eked out a 134-133 victory over the Brooklyn Nets to earn the second spot in the league's inaugural play-in tournament this weekend. Portland has to win only one game to face the Los Angeles Lakers in the first round of the NBA playoffs, while Memphis Grizzlies will have their work out if they want to reach the playoffs, by forcing a game 2 and beating the Blazers back-to-back.
Damian Lillard has 154 points over the last 3 games. The most points in any 3 game span this season, averaging to 51.3 PPG. Lillard has been hugely impressive in the NBA bubble. CJ McCollum and Jusuf Nurkic combined for 47 points to hold out for a narrow win after Nets' player Caris LaVert missed a jumper in the final seconds of the game.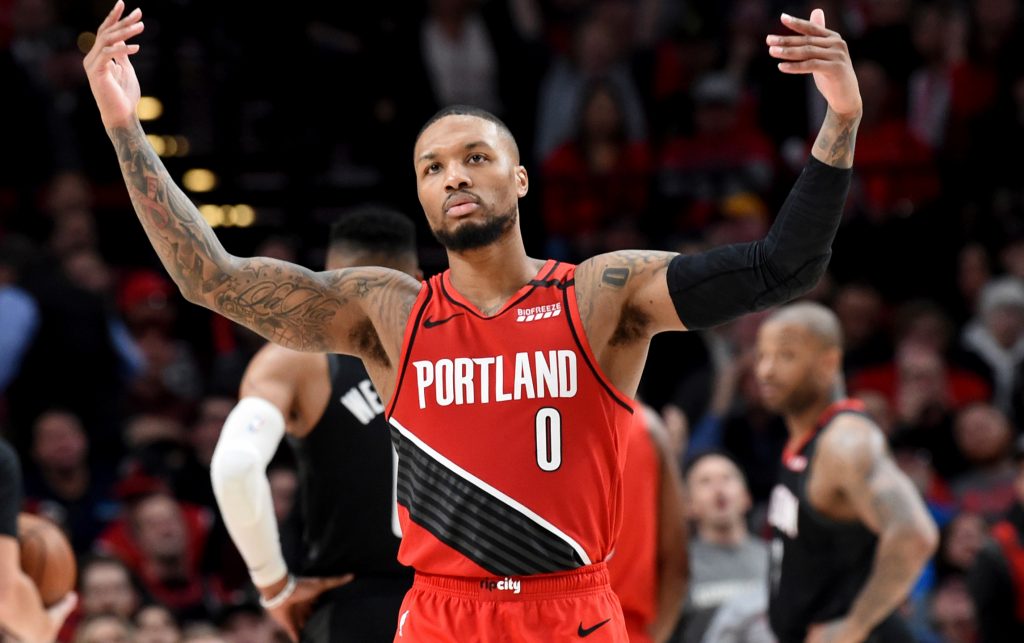 "I was confident the whole time. Even when we went down 10, I was like, I might have to start putting my head down and making something happen", said Lillard after the game.
Phoenix Suns 128 – 102 Dallas Mavericks
The Phoenix Suns sensationally ended 8-0 in the bubble but were still eliminated from the NBA playoffs. Devin Booker has been the star man in the bubble and was in fine form once again as he put up 27 points, 7 rebounds and 5 assists against the Dallas Mavericks.
The Suns after their win needed either the Grizzlies or the TrailBlazers to lose, but both teams won their crucial final seeding games to eliminate the Suns. The Suns posted their longest winning streak since the 2009-10 season, which was also the last time they entered the playoffs.
The Suns' suffered significant losses before the NBA was shut down giving them very little chance of qualifying for the playoffs, but coach Monty Williams and his men stunned everyone by going 8 games unbeaten and nearly squeezing into the 9th spot. The Suns though will be greatly optimistic for the 2020-21 NBA season after ending this season on a remarkable high.
Other NBA Results of the Day :
Memphis Grizzlies 119 – 106 Milwaukee Bucks
Sacramento Kings 136 – 122 Los Angeles Lakers
Orlando Magic 133 – 127 New Orleans Pelicans
Utah Jazz 118 – 112 San Antonio Spurs
ALSO READ:
NBA: Kawhi Leonard leads Clippers to clinch No. 2 seed in the West