An ugly incident transpired at Indian Wells when Tennis star Naomi Osaka was spotted in tears after a heckler used derogatory slur during her second round match against Veronika Kudermetova.The Japanese star stopped play during the second game of the first set to approach the chair umpire asking them to do something about a person who was shouting at her. Several reports stated the person screamed out "Naomi, you suck". When approached, the umpire said nothing could be done because she didn't know who the culprit in the crowd was.
Naomi Osaka remained helpless in the situation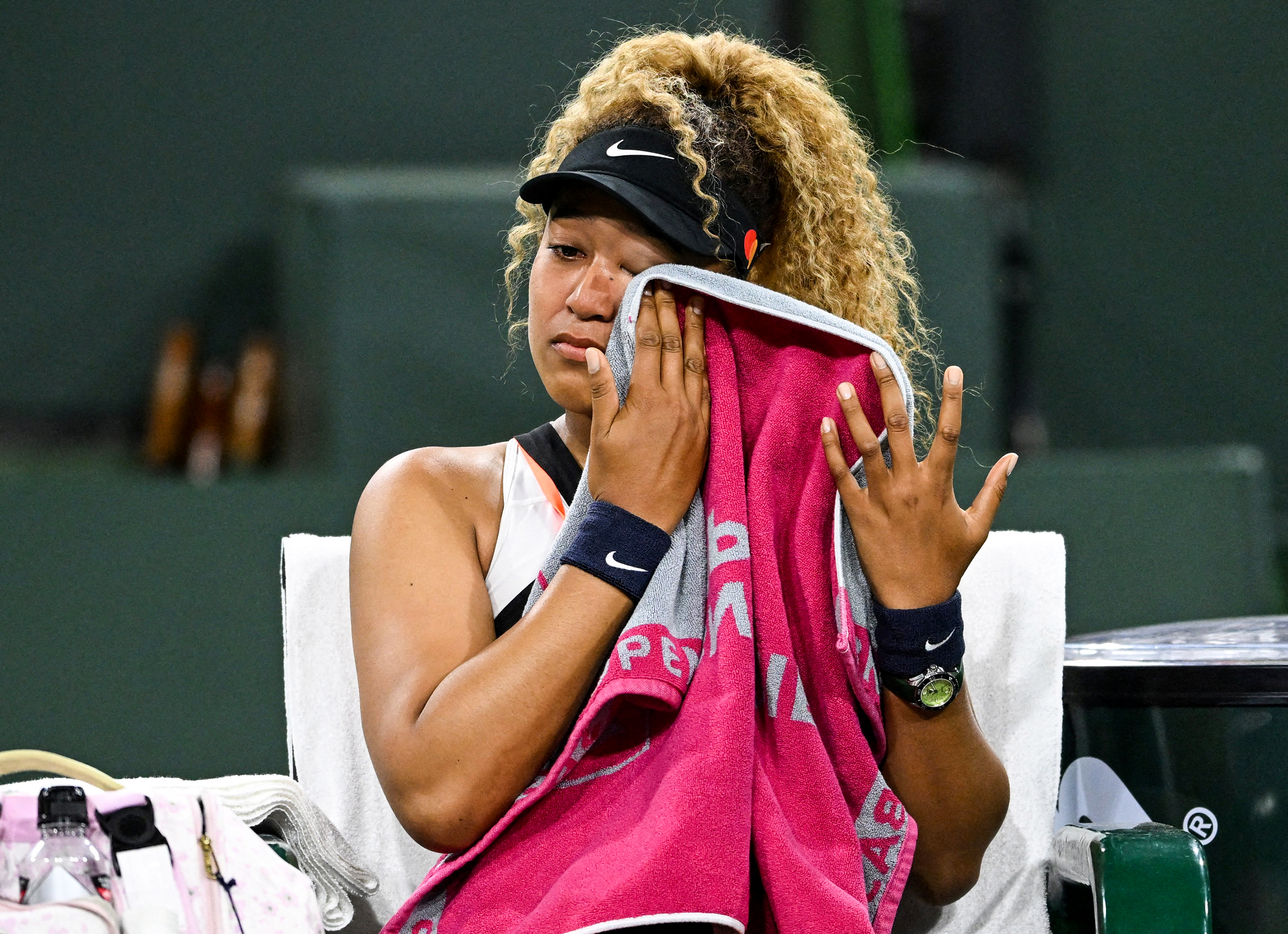 Naomi Osaka was clearly hurt with the remarks and was brought to tears as she prepared to serve her next game and proceeded to lose the first set 6-0.
She then spoke to the court supervisor and while most of their conversation was inaudible on the broadcast, the supervisor told the umpire: "If it happens again, we're going to find him."
Naomi Osaka carried on with the game and came up with a great second set but Kudermetova, one of the most in-form players of the season, closed out the set 6-4 to seal victory.
Tennis reporter Ben Rothenberg noted: "Rough, strange scenes on Indian Wells Stadium.
"Confirmed from a couple people that the woman in the stadium shouted "Naomi, you suck!", not something directed at Kudermetova (or Russia) after all.
"Osaka considerably rattled by it, there's an official out talking to her on this changeover as she's down 0-3."